In terms of networking, educational establishments are often at the forefront of the technology wave. For Universities, colleges and large schools alike, they have the opportunity to test out the latest and greatest innovations in networking – making the technology work for them, and then reaping the benefits of deploying at scale.
Along with clinical Wi-Fi environments, Education offers an amazing opportunity to test out cutting edge education campus technologies at scale. So – the question is – what will those new technologies be?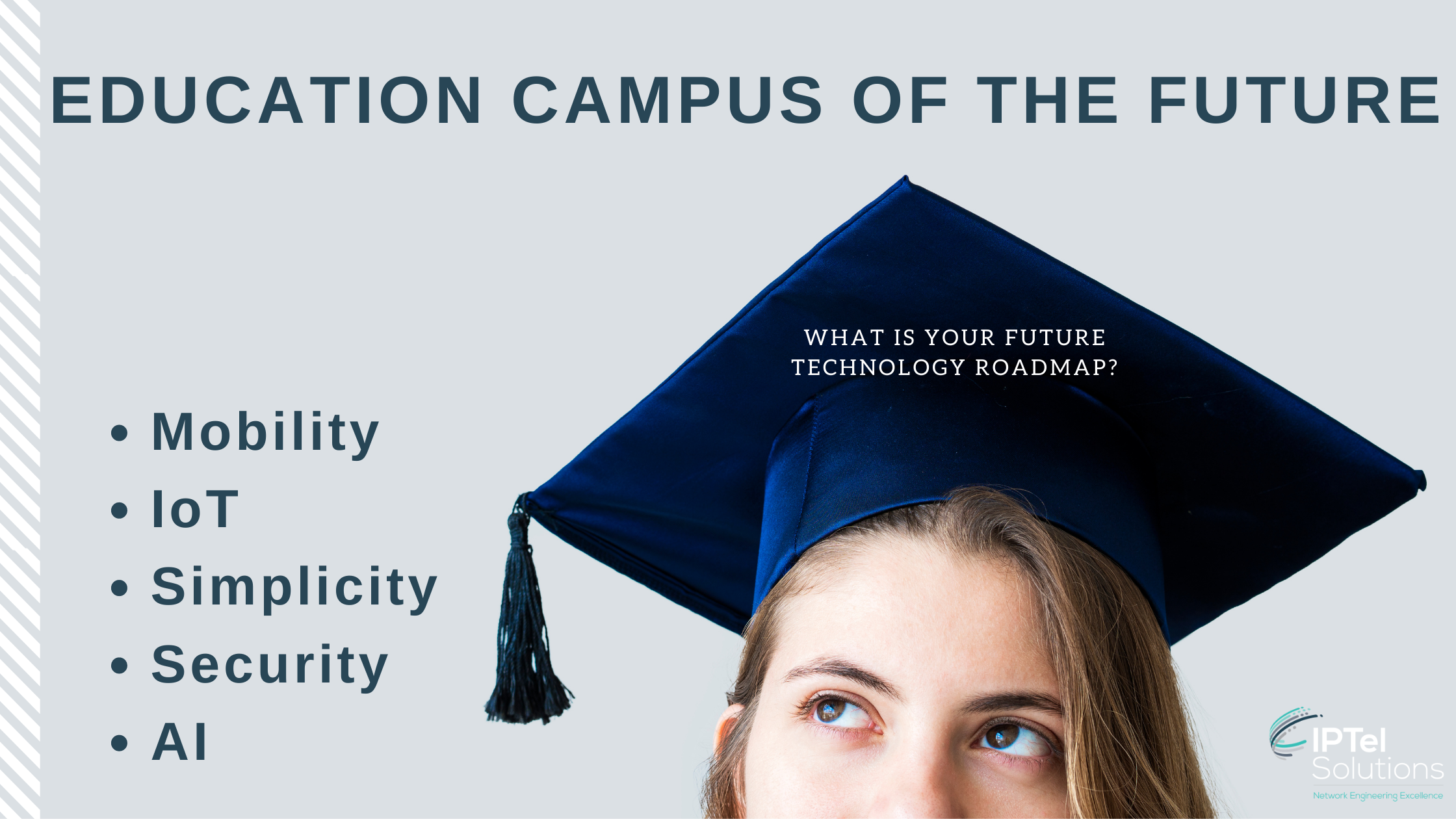 Wi-Fi 6 will be a big change for education, allowing a much greater client density (as will the potential option for Wi-Fi 6E - although it might be a while before we see that in Australia).
I've written this blog to detail the list of those important themes for Universities, schools and all learning facilities.
ASSOCIATED BLOGS:
---
The Top 5 Technology Themes for Future Education
Here's the quick overview and let's begin:
Next Generation Mobility Experience

The campus of the future will boast a connected experience for students. University Wi-Fi is multi-faceted, but designed to deliver a more compelling experience for students.

The base network should deliver reliable, high speed Wi-Fi to allow students to have a seamless, great Wi-Fi experience. Often, insufficient APs are installed in a wireless network, which leads to patchy coverage and poor throughput. This does nothing to tempt students to remain on campus.

Apart from the basics, the ability to provide an easy authentication method, which seamlessly connects students, means that its simple to connect.

External Wi-Fi coverage is often overlooked, but for campuses in suitable climates, students like to be able to work outdoors and some Universities we work with have even installed external study pods to facilitate such learning.

Wireless First is going to be a big theme in the Educational space as students carry ever greater numbers of connected devices.

There's something in the correctly designed network for the administrators too – analytics – but more about that later.

ASSOCIATED BLOGS:




Seamless IT / IOT Convergence




Newer wireless APs now support additional radio technologies – no longer just Wi-Fi, but also support for Zigbee and Bluetooth. This means that you can support a wealth of Zigbee sensors and devices, as well as Bluetooth end-user devices.

No longer do you have some sort of Zigbee-IP gateway, but the devices are natively supported on the APs. You can expand the fleet of smart locks, lighting, sensors and other low powered IOT devices.

ASSOCIATED BLOGS:

Operational Simplicity




Once the number of APs has been expanded, and you've got ubiquitous internal – and external – coverage – someone has to support this giant network.

Cisco have upped the game with their new management system, DNA Center. The idea is to promote a simpler user interface, more designed for how we humans want to manage a network. The problem with large networks is that they generate a lot of alarms. You get alarm fatigue, end up ignoring the alarms, just ticking them off as answered, or not even bothering to look at them any longer. One day something important slips though and you've missed it.

Cisco Prime was the forerunner to DNA Center, and it could produce thousands of alarms in a day. You've got no chance picking out what's important out of that lot.

DNA Center has introduced the Health Score, so alerts are categorised in terms of the network impact. There's also guided fault finding, so help even new network administrators diagnose and fault find issues.

Operational Simplicity is at the heart of future networks – administrators need to spend less time trying to figure out the state of the network, and more time working on new, exciting functionality for their users.

Security and Segmentation




Software Defined Access (SDA), is going to be a key term we're going to be hearing a lot about.

We've had classic 802.1x for a long time now. Widely used on wireless networks, not that widely used on wired (but should be), .1x is a technology to authenticate devices and place them in the correct VLAN. We have profile devices on the way through too, if you want to deploy something like Cisco ISE, so you can have a lot of control about what you're connecting, and when.

The Cisco SDA network is going to spin things around a little. Firstly, the network will be controlled from DNA Center, so no more command line. You'll just need to define Network Contracts for the users and hey presto, away you go. Sounds simple at least.

This level of control through is going to greatly expand on the principle of network security and segmentation (or micro segmentation, as its being called), so you have absolute control who speaks to whom.

ASSOCIATED BLOGS:




Machine Learning and AI




Last on our list is Machine Learning and AI. Why is this important? Well, you've got all those alerts happening on your network, and wouldn't it be nice if you could have a helping hand in filtering them, and deciding what's important.

Here's where Machine Learning and AI step in. Rather than just reporting on one dimensional alerts, the network can receive telemetry from network elements and using AI start to spot themes and issues, reporting on potential problems before they become major. Its like having an additional network admin to rely on and help you out. This technology is here already and built in to DNA Center.

ASSOCIATED BLOGS:
---
Educational Campus of the Future: Summary
So, in summary, what have we learnt? Firstly, carry on building your wireless network out. Campus wireless network design is fundamental - you want to provide great coverage that's ubiquitous – inside and out of University and School buildings.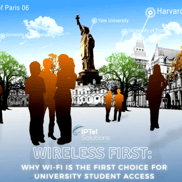 Start looking to the future and there's a whole raft of technologies available now, that will let you manage and maintain the network in a simpler manner. Don't forget security – that's covered in the whole SDA world too.
The key things for students are going to be high speed wireless access, along with ease of use and access to the data they need, all in a ubiquitous environment.
The challenge for the network administrators is how to make that happen, which is where technologies such as SDA and DNA Center are going to come into their own.
There's an exciting future on the horizon for networking with some rapid and major changes occurring in the industry, so the time is right to start investigating in how this might impact and improve your environment.
ASSOCIATED BLOG: