There is no doubt that for the average CIO of a University that there are some major challenges to take a look at. Concentrating your time and effort to where its most needed is of course sensible and brings the most reward.
The question is – what are those challenges?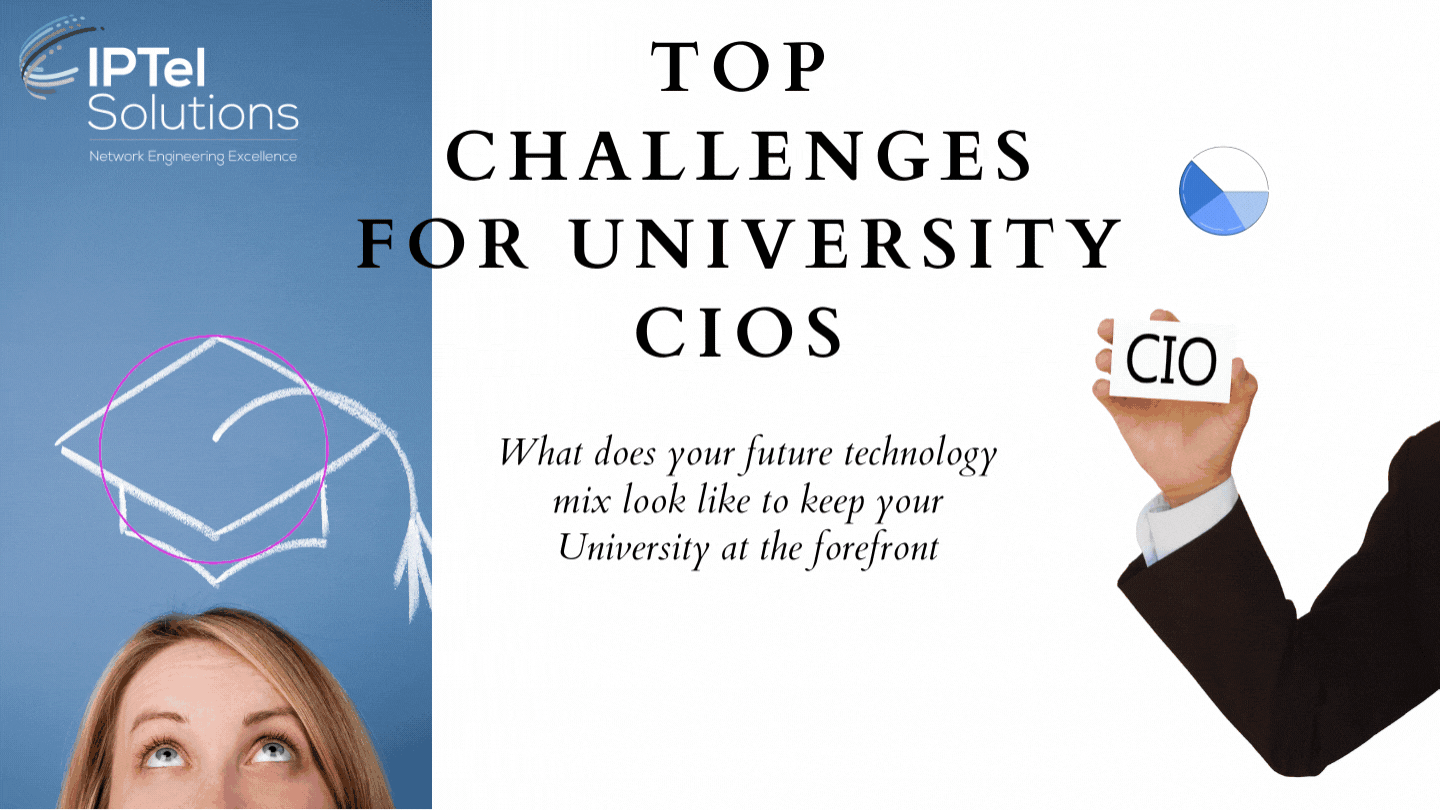 Universities and Higher Education is a sector that adopts technology early and innovates quickly. With this in mind, let's take a look at the challenges faced by University CIOs and the technology mix they can use to help overcome these - and provide genuine innovation to their students.
---
The University Environment: Challenges
At IPTel we specialise in the design and delivery of Wi-Fi and mobility in general – which is handy, because this is where most of the challenges for the University CIO are coming from.
This is really a user-centric view – students don't care what happens on the back end in your network, but the do rather like high speed, ubiquitous Wi-Fi, that's easy to connect to.

University Wi-Fi and campus technology in general has to be pretty up to date and work well - students are often using the latest technologies and devices to connect to the network and the network has to deliver.
In essence then, the challenges are around the users, the devices they use (and its multiple per person), what apps they want to use.. and finally the increasing demands on not only the amount of data they want to use, but the quality of service they are getting when using it.
ASSOCIATED BLOGS:
---
Educational Challenges: AI, VR and AR
Students want to use the latest technology and Machine Learning / AI are cutting edge concepts, which students want to experience. This might be about proving better content and feedback on assignments, but could also mean researching the possibilities of AI. The Top 5 Future Ideas for the Education Campus blog is worth a look.
This could mean a lot of data being required, which brings us to the next challenge: VR and AR.
Students want to experience a richer, media savvy environment, where they can experience new things. Virtual Reality lends itself to that, but also greatly increases the demand on the network to deliver more bandwidth, but ensure the quality for the networking service is maintained.
E-sports are gaining traction in the university space, as more students decide to compete and socialise by way of gaming.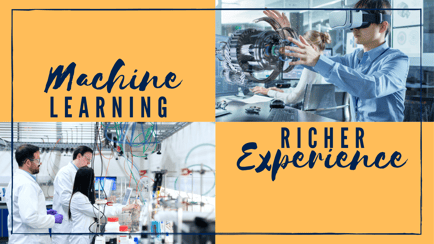 ASSOCIATED BLOGS:
---
E
ducational Challenges:
Analytics
Analytics for students means the ability to have their educational progress closely tracked and be provided with useful, motivational feedback.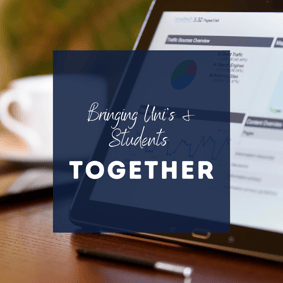 This could be used by Universities also to measure engagement – determining how long students spend on campus, and what kind of classes they attend and activities they enjoy.
The base outcome of the analytics is to more closely marry what the University can offer with what the student wants. There's a lot of students that start on a course and become disengaged, leaving University before completing their degree, saddled with a lot of debt, but not a lot to show for it.
The idea of the analytics is to bring the University and student together in partnership.
ASSOCIATED BLOGS:
---
Educational Challenges:
Immersive Learning
While I was at University (yes, it was many years ago), we sat in a large lecture theatre, with the lecturer at a very wide whiteboard (or acetate projector), running through a lot of content, which we dutifully wrote down and tried to understand later on. This is quite a one-dimensional way to learn.
Immersive learning is designed to increase student retention, by providing a much more interactive experience – students can study in a smart classroom, use online learning and collaboration tool and access learning content which much more closely fits their interests.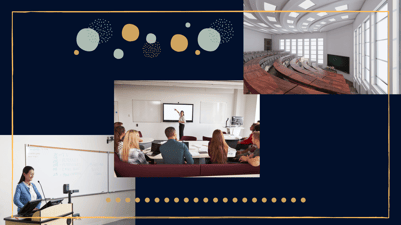 ASSOCIATED BLOGS:
---
Top Challenges for University CIOs:
Summary
So, what have we learned (excuse the pun)? The key thing is that you have to change to at least stand still in the University educational space. Students have higher expectations on how their learning experience should be personalised, how they access learning and study material – and importantly (and this is where we come in), how mobility should play a key part.
There is road building to be done, to build the base network, but then you have to look at the challenges which are built on top of that. Some are bandwidth intensive and may present networking challenges to support – but all are about improving the user (student) engagement and experience.
Universities are in competition with each other and the need to provide innovation and new services for students are what separates a growing University from one which is gradually declining in relevance to its student base.
As a final note, if you're having issues with your University, campus, or education network, take a look at the Top 8 Secrets to Great Wi-Fi.