In this blog series, I wanted to explore what a Wireless First strategy looks like for a number of customer verticals.
Universities have extensive demands on their wireless infrastructure. Should Wi-Fi be the technology of choice for Universities?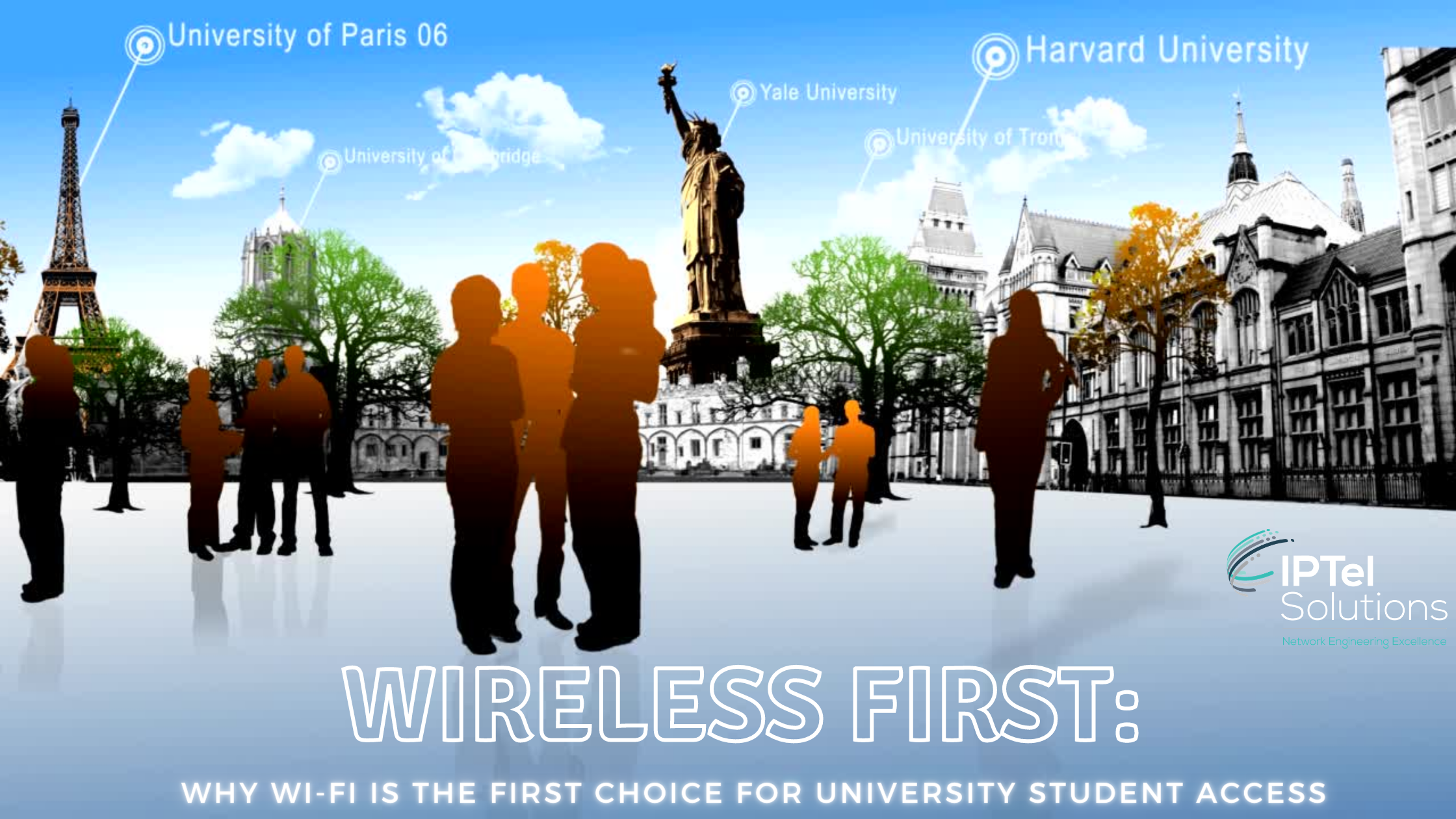 Universities rely on very high spec networks and the wireless network is an important part of that fabric.
Amongst all the competing challenges for the University CIO is what does Wireless First look like for a University?
ASSOCIATED BLOGS:
---
University and Higher Education
Wi-Fi
Universities really rely on Wi-Fi these days to deliver a custom learning experience for students. Universities are high density locations, with a lot of people and devices competing for bandwidth.
Coupled with the requirement to provide a ubiquitous 'Wi-Fi everywhere' service (from classrooms, dorm rooms and external coverage), University Wi-Fi upgrades and expansion are more common and on shorter timelines than most over verticals.
Wi-Fi performance is based on some solid rules, and you need to implement these to deliver the service your students expect. Coupled with the push towards Software Defined Networking, the University Wi-Fi landscape is rapidly evolving.
ASSOCIATED BLOGS:
---
Smart University Campuses
Campus technology requires a wide array of technologies, but wireless is a major element of the strategy. There are a wide array of devices, notably in the IoT / smart device category.
It seems we hear a lot these days about 'smart' things (mainly smart cities), but what does this actually mean. At its most basic level, it's the capability to connect things. Not all things are Wi-Fi (you have other technologies such as Zigbee or Bluetooth), so how do you accommodate the proliferation of devices to be connected – and why would you want to do it anyway?
As an end user, I've got Wi-Fi security camera, Wi-Fi smoke alarm, Wi-Fi doorbells and Zigbee / Bluetooth smart locks. Its all around these days and the ability to unify these devices on one network is now possible – we have WLAN Access Points that now also support Bluetooth and Zigbee as well are wireless LAN.
The smart campus is one driver then for Wireless First as a strategy: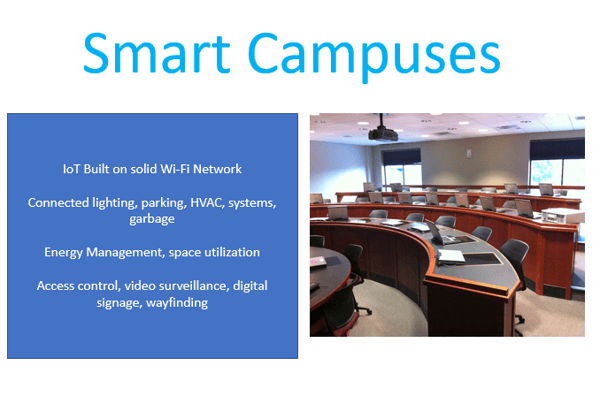 ASSOCIATED BLOGS:
---
The Competition for Students
Universities are first and foremost a place of learning. This should include social learning, sports and socialising, as well as formal classroom learning.
Universities are in competition for that student base though and the quality and variety of the experience offered matters a great deal, when students are choosing where to spend their heard earned student loan.
Mobility is where its at – every student now has multiple devices and they want to be able to use them on a ubiquitous network, designed to support their learning ambition, but also provide a much more interactive experience.
You need to invest in good quality RF designs, deploy enough access points and take into account the amount of bandwidth to be consumed. I've seen so much poor Wi-Fi design, its an absolute loss making attribute for a University not to invest in properly. And that means external Wi-Fi, ad-hoc learning spaces and the ability to study from anywhere on campus.
ASSOCIATED BLOGS:
---
The Demands are Growing
There is perhaps no other vertical like Universities in their demand for increasing bandwidth. With research into AI, Virtual Reality learning and the rise of Esports, Universities are providing an increasing number of services to students, which all must be supported by a capable back end network.
The size and scale of a lot of University networks are mind boggling too – they can run to many thousands of access points and many hundreds of switches. All that needs to be upgraded too – and none more so that the Wi-Fi network. Finding your way around can be time consuming for new students, so Way Finding technologies can be a real boost to the services provided by the Wi-Fi network.
Wi-Fi 6 should be at the forefront of the strategy for many Universities. It really is a technology made for the University environment and an upgrade to Wi-Fi 6 should be on the agenda for all Universities.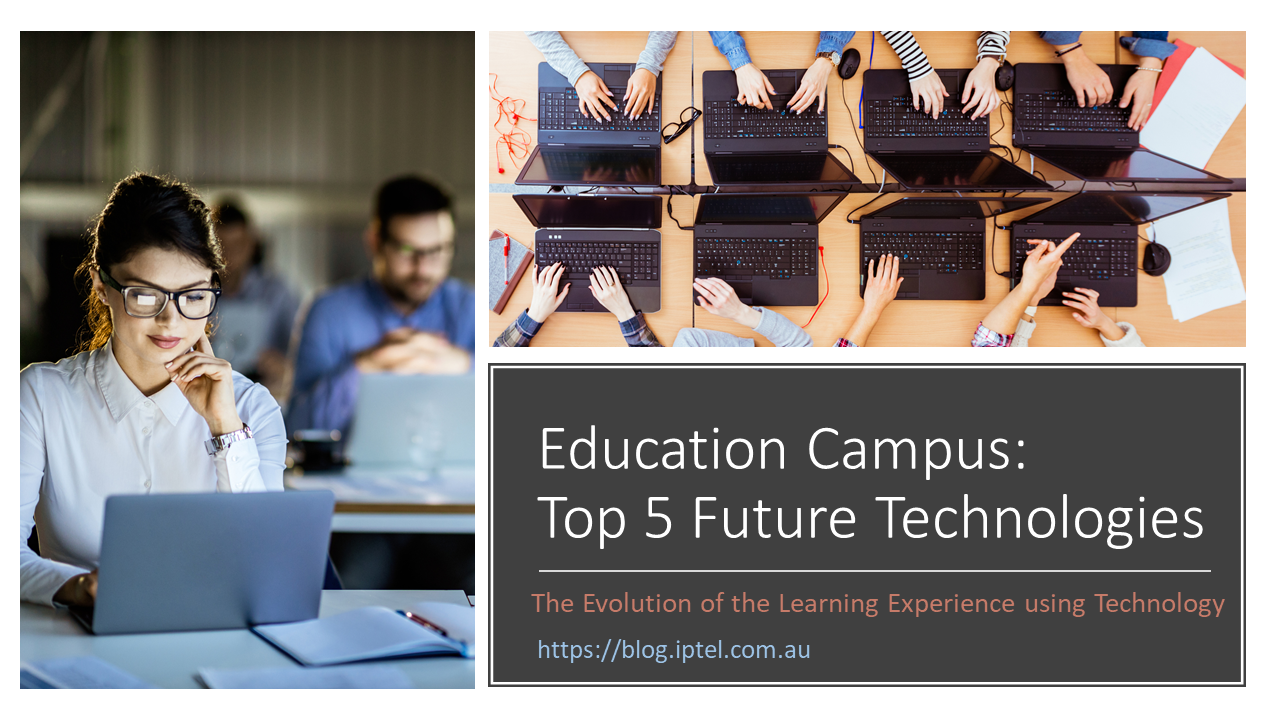 ASSOCIATED BLOGS:
---
Wireless First: The University Campus
: Summary
In summary, its an argument so obvious that it barely needs making. Universities need a top end wireless network, capable of supporting a wealth of new, high bandwidth, real time services. The customers – your students – are demanding it.
In the end they vote with their feet and they attend the most progressive, learning rich environment they can find. To keep up, wireless first is a pretty good strategy, allowing for rapid service deployment and upgrades to support the ever more bandwidth intensive requirements of a mobile student population.
If you're interested to read more about the typical areas that University Wi-Fi can be improved, take a look at our free eBook, the Top 8 Secrets to Great Wi-Fi.
ASSOCIATED BLOGS: