Cisco Smart Licensing is a cloud based service that enables organisations to manage their licences from one central location, allowing dynamic allocation to all supported end devices.
What's great about this model is that it allows for a more efficient use of licenses while reducing the overhead of manual management and tracking. Gone are the days of manually generating and applying PAK files to individual devices!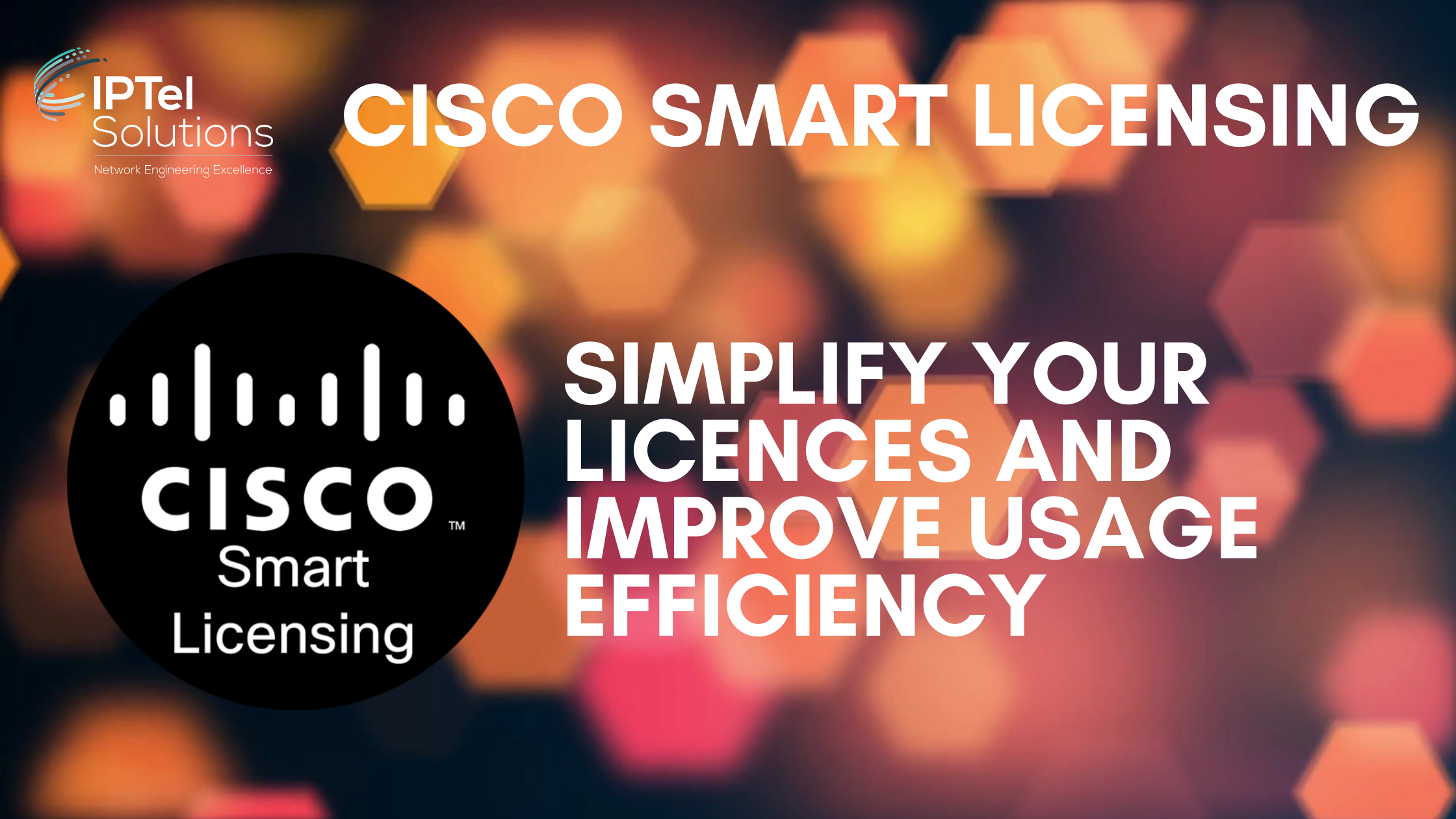 While not strictly a part of the overall Cisco SDA Fabric eco-system, Smart Licensing is a cornerstone of simplifying the upgrade to the full Fabric environment.
If you're interested in a general overview of Cisco Smart Licensing, take a look at the Introduction to Cisco Smart Licensing blog.
---
Cisco Licensing Hosted in the Cloud
The m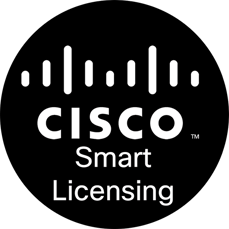 ajor benefit is that your licenses are now held securely and centrally in the cloud. Apart from the obvious benefit that you no longer misplace any licenses, the major, major benefit is that the licenses are transportable.
You can call off the licenses as you go. This is most notable in wireless LAN, when you license up a number of access points - you no longer need to buy licenses in excess of the number of access points you have, but rather buy the exact number you'll need.
ASSOCIATED BLOGS:
---
Register for Cisco Smart Licensing
There are two separate methods to for an organisation to register end devices to the Smart Licensing service.
Each method has two sub-options available which align with the diagram taken directly from the Cisco Smart Licensing Deployment Guide below
Method 1:

Allow end devices to connect

directly

to the Smart Software Portal in the cloud. There are two separate sub-options available:

Option 1:

Direct cloud access - straight to internet
Option 2:

Direct cloud access - via a proxy server

Method 2:

Use an

on premise

Smart Software Satellite Server to act as the intermediary. There are two separate sub-options available:

Option 3:

Satellite Server in

connected

mode
Option 4:

Satellite Server in

disconnected

mode (for more security focused organisations)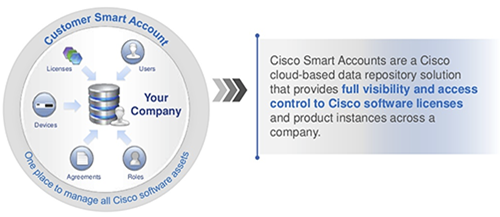 Figure 1: Cisco Smart Accounts*
ASSOCIATED BLOGS:
---
Cisco Smart Licensing Satellite Server
For more security conscious organisations, using a Smart Software Satellite is by far the most popular option.
This allows all internal end devices to point to an internal address, without ever having to reach out over the internet. The Satellite is the only server responsible for "calling home" to the Smart Licensing portal to update license usage and status.
Elaborating on the connection methods outlined in the previous section, there are a few more interesting points to mention which are specific to the Satellite server method.
Code Version 4.2.0 allows up to 90 days grace period without calling home before going out of compliance.
Upgrading to the latest code version 5 extends that to 365 days! Note that the number of available licenses will remain static until the Satellite is able to call home and update its database.
Specific to

Option 4, (see above/), which is the disconnected Satellite denied access to the internet, there is a great option to export the license state from the cloud portal and import manually into the on prem Satellite server. This helps maintain an "air gap" to avoid any potential network breaches.
Handy tip:

Currently, the use of a proxy to talk out to the internet is not supported. This will be available in version 6.0 code slated to be released around Mid May 2018. For organisations that require the proxy feature, they can use the export/import feature as a work around.

ASSOCIATED BLOGS:
---
Cisco Smart Licensing: Summary
Cisco have made a big effort to try and simplify licensing across their entire product offering as this has been a point of contention for many customers in the past.
While it's not a perfect world just yet, it's certainly getting there. Over time, Cisco will be adding Smart Licensing functionality to as many products as possible to improve the licensing experience, allowing network administrators to focus on the important stuff.
If you're interested to hear about some other new technologies, why not take a look at our blogs about Wi-Fi 6E, or a Software Defined Access.
ASSOCIATED BLOG:
*Figure 1: Cisco Smart Accounts, sourced from Cisco Smart Accounts and Smart Software Licensing Overview, Cisco, Aug 14 2015