Cisco Meraki is a Cloud based networking technology.
Wi-Fi is one aspect in the product set, but it also includes cameras, switching and security appliances.
In this blog, we'll take a look at some of the advantages offered by the Meraki platform.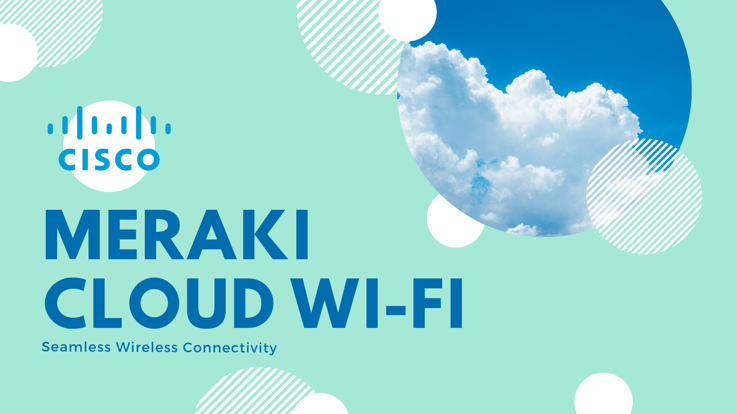 As a cloud based technology, the first thing you notice with Meraki is that you login to a web dashboard to configure the equipment - the config is then pushed down to the device, so you can configure devices in advance and the config downloads as soon as the device connects to the internet.
ASSOCIATED BLOGS:
---
Meraki: Cloud First with no Controller
Previously, it was necessary to use a physical controller (using rack space, power, cooling and probably hardware redundancy) to provide seamless wireless connectivity.
With Meraki, everything controlled and managed in the cloud and the only thing that is required to provide Wi-Fi is the AP.
Ideal for branch-based business models, where it is difficult to justify the effort and expense of installing and maintaining a controller for one, or even a handful of branches.
Cisco's FlexConnect can solve this problem, but it doesn't stand up to the ease of deployment and manageability that Meraki provides.
Controller based deployment required APs to be pre-commissioned before installing onsite, in order to avoid issues down the line if an AP doesn't join its controller when it is on the ceiling. This meant booting an AP at a staging location, providing controller information and packing it back in the box.
---
\Meraki Dashboard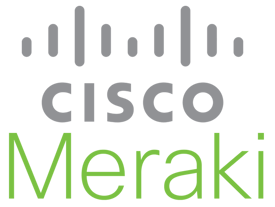 With Meraki, as soon as an order is received, devices can be registered in the dashboard, configured and
sent directly to site - no need to spin them up for staging.
They patch into an existing switch and receive their configuration as soon as they have internet
NAT'd using the AP's IP address, or tunnelled to a central concentration point for filtering and monitoring. connectivity to the Meraki cloud. User traffic can be switched locally,
---
Meraki Auto Mesh
Nifty feature: Meraki AP's will form a mesh link to other Meraki APs in it's network when it cannot establish a connection to the Meraki cloud.
Even if a nearby Meraki AP is not in it's network, it will communicate to the foreign AP that is cannot reach the dashboard, and it's diagnostic information will be relayed to the appropriate Dashboard network.
An example of this is when a cable is faulty and enough there is enough integrity to power the AP, but not enough to transmit data over the wire. The Meraki AP will alert and notify that it cannot reach the Meraki cloud over the wired link.
As soon as your Meraki AP can communicate with the Meraki cloud, it will start serving clients, while providing visibility into the health of the wireless network.
---
Wi-Fi Performance
Here's a quick snapshot of the dashboard and the view below shows the 12 hour snapshot of network Wi-Fi performance: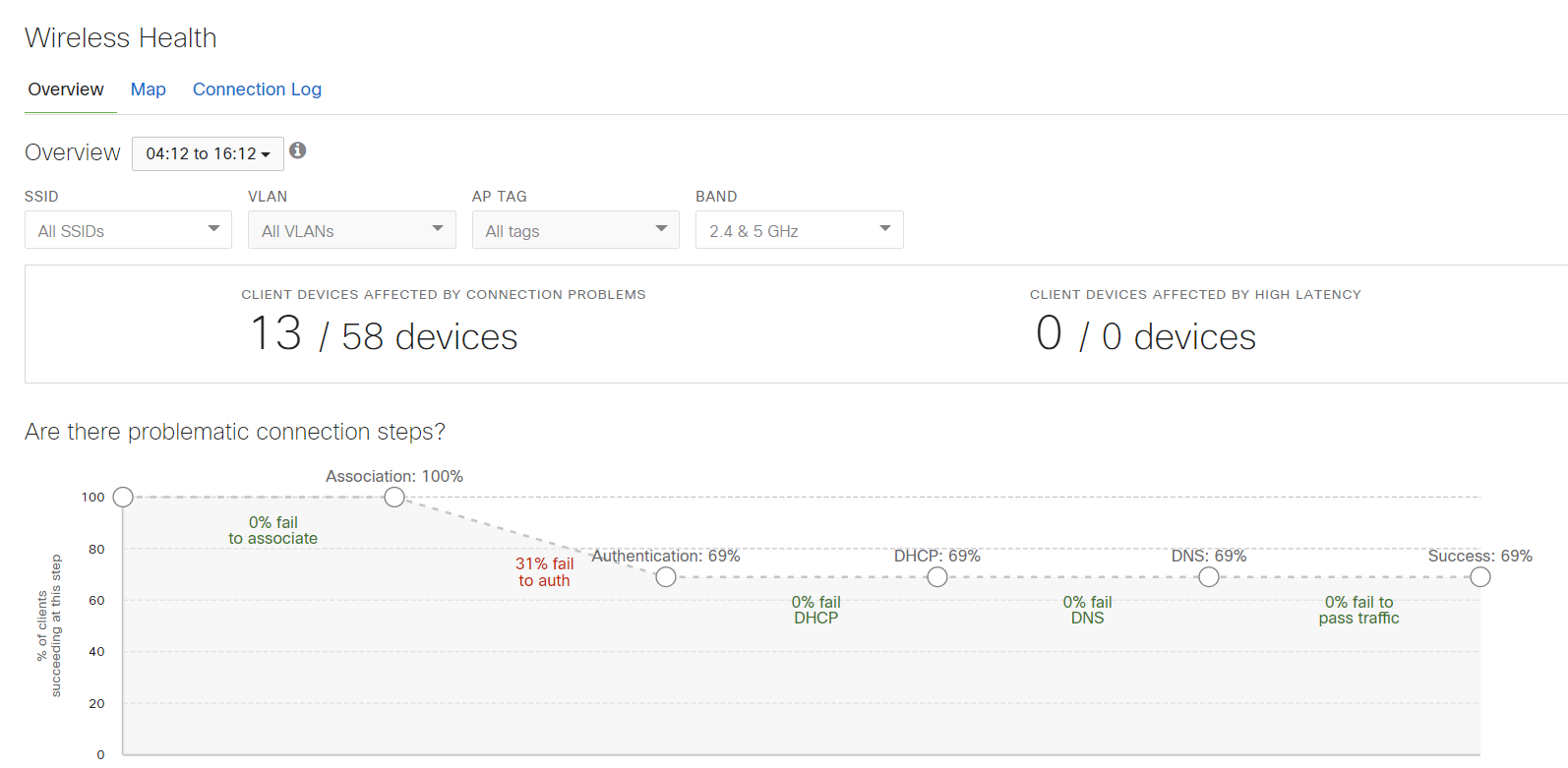 ---
Live RF Spectrum Analysis
Another interesting feature is the ability to look at the RF spectrum live.
The image below shows a screen shot of this - a great way to easily (and remotely) determine if there's a lot of noise or other interference causing issues with the network: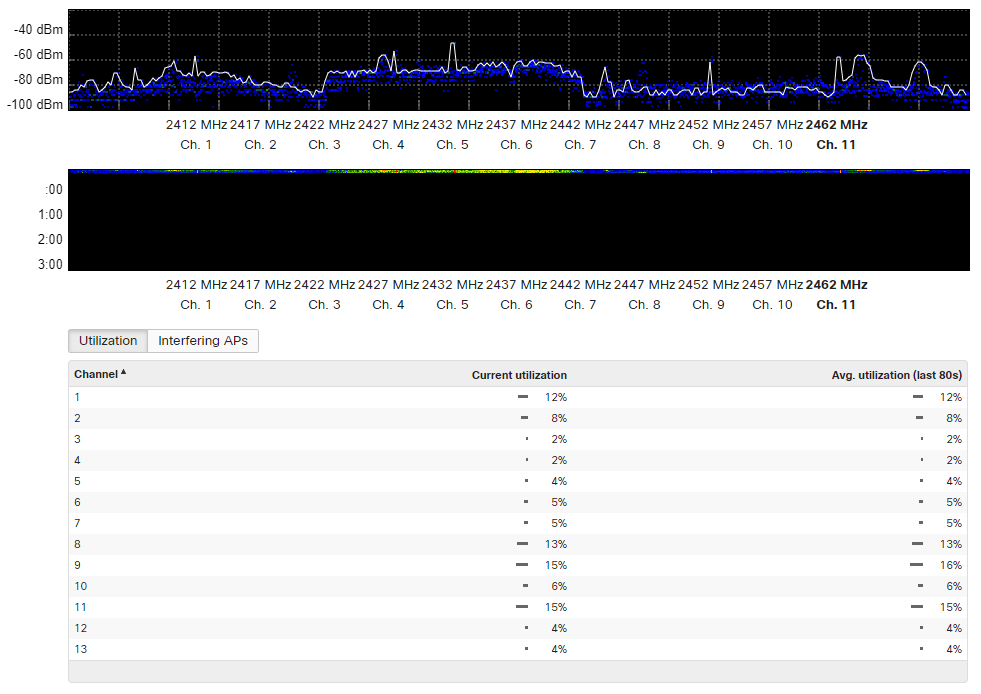 ---
Cisco Meraki Cloud Wi-Fi: Summary
The summary with Meraki is pretty simple. That's the summary - its pretty simple :-).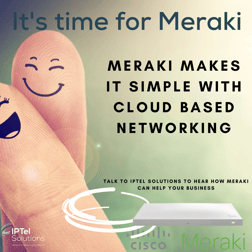 Meraki offers a friendly user experience, so everyone from novice to experience users can get something out of the system.
Meraki really lends itself to installs where the engineers can remotely (and in advance) configure all the equipment and ship the equipment directly to site.
This allows for a really efficient process prior to attending site.
With a range of networking components in the Meraki suite, it can provide an end-end networking experience.
The best bit? Meraki is all GUI driven straight from a web browser.
ASSOCIATED BLOGS:
If you're after a few tips and tricks in the Wi-Fi space, have a look at our Top 8 Secrets to Great Wi-Fi eBook.
---
Meraki Made Simple: Meet Dave
Want to hear more about Meraki?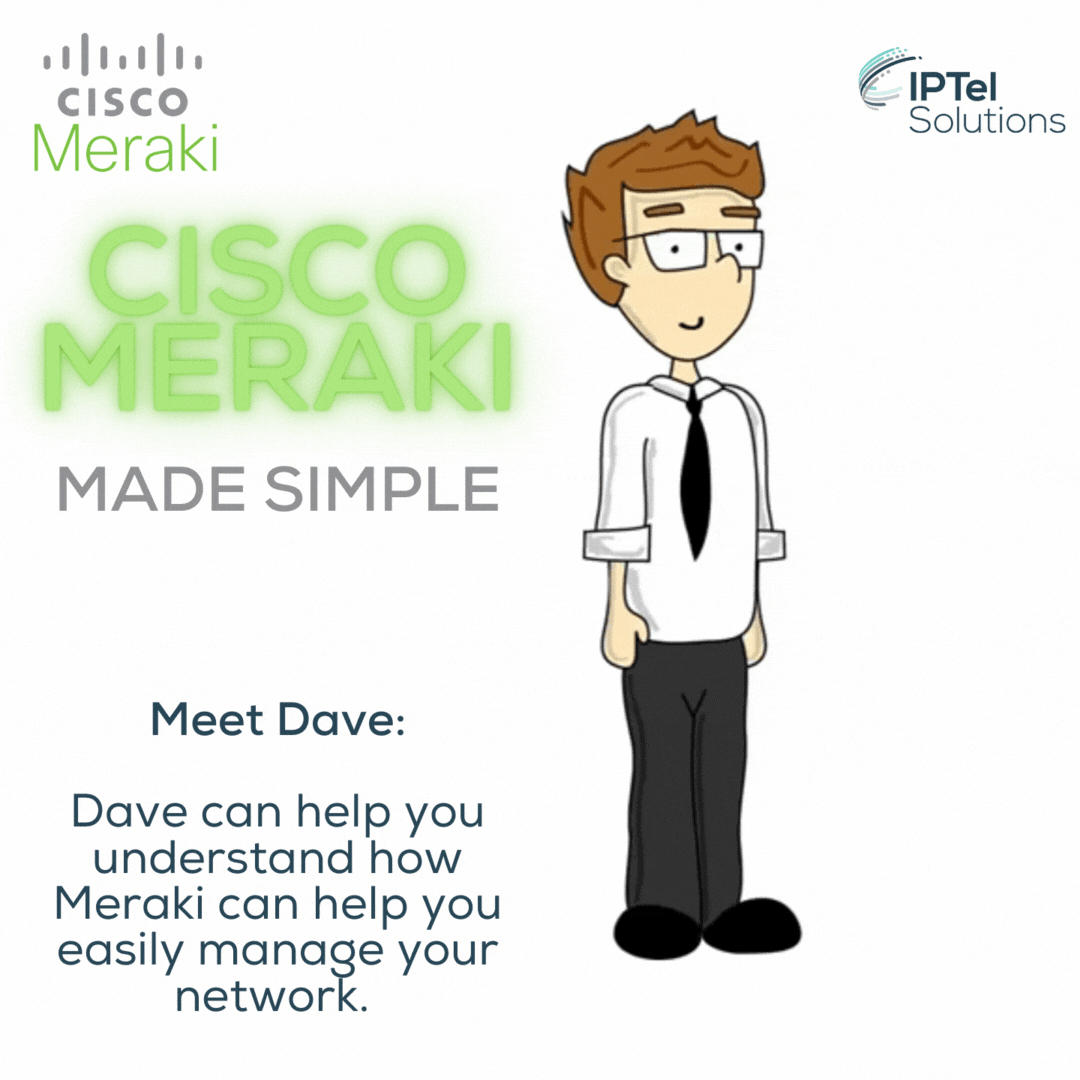 Meet Dave. Dave is an IT Manager with an ever-growing list of requirements from his network. Dave has a lot of network challenges and a lot of new devices and applications to look after.
In this short video, we explore how Dave can tame his network, reduce costs, centrally manage AND add functionality to his network.
If you're interested to hear more about how Meraki can help your business, email us at
sales@iptel.com.au
or complete our
Request a Quote
form, if you're ready for some pricing.