Cisco Meraki Switching brings the simplicity of cloud based configuration to the LAN, allowing configuration in the cloud and download to the switch when it connects - not a console cable in sight.
Ease of use is at the centre of the Meraki experience and the Meraki Switching doe not disappoint.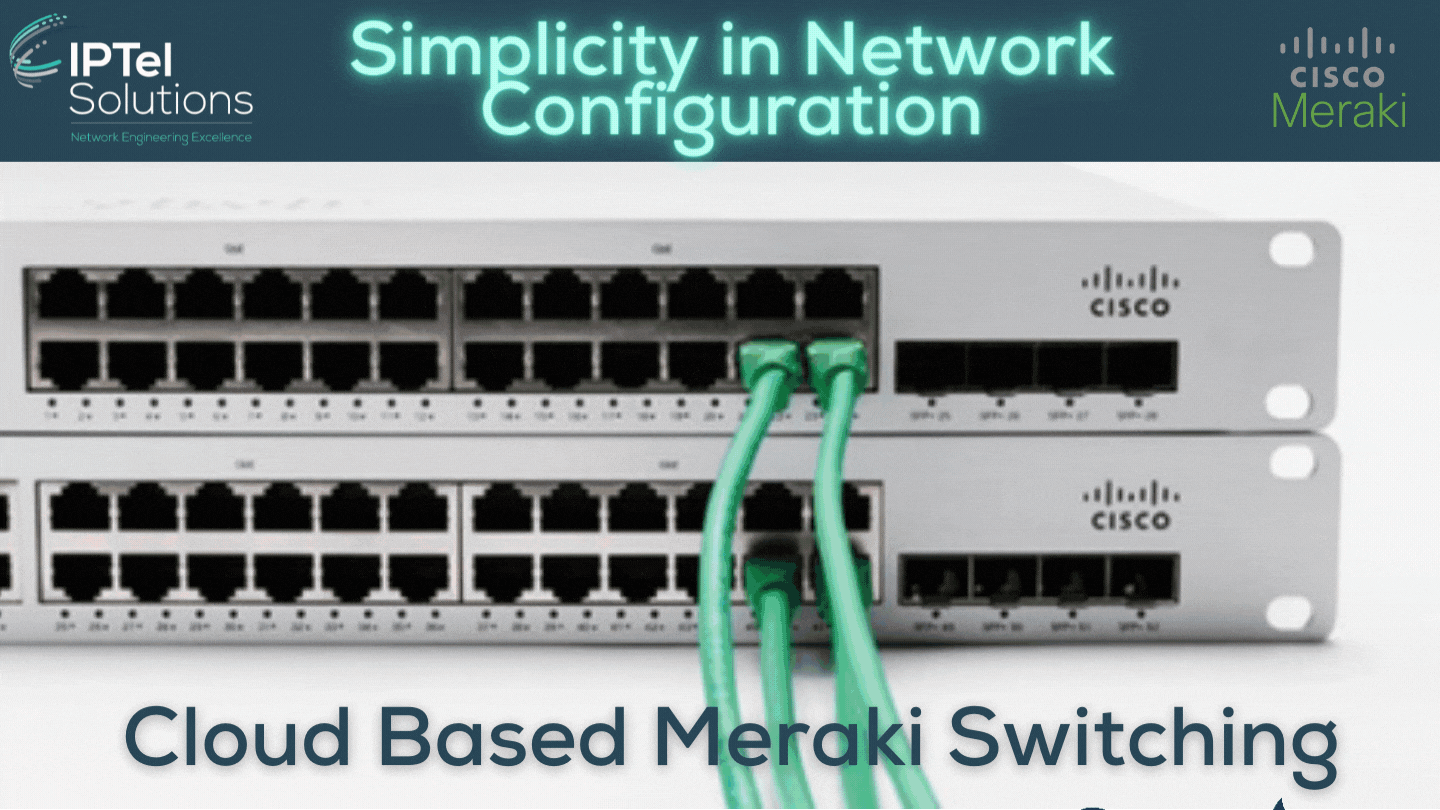 Configuring, deploying and managing core and edge switching can be laborious and cumbersome ... Not to mention the need to have a separate network management platform to poll and check the health of all your switches.
You can safely avoid those laborious tasks:
Porting and pasting configs from old switch to new

writing scripts to configure switchports en masse

Upgrading code, etc..
Meraki offers a diverse and powerful range of switches to connect the entire enterprise. What's more, all the switches are cloud-managed and configured, so get rid of the console cable - you just need to be able to log in to a web page.
ASSOCIATED BLOGS:
---
Virtual Stacking
The Meraki Dashboard allows what is called Virtual Stacking. With Virtual Stacking, you can filter all the switchports in your network and configure them as if they are one logical switch.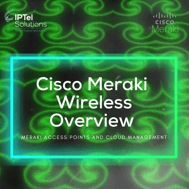 A good example of this is when configuring switchports for new APs, something we've done a lot previously. Typically, part of commissioning a new wireless AP deployment was logging into each individual switch, checking where the APs are connected, selecting a range of switchports and configuring them.
In this example, Virtual Stacking allows us to filter switchports in our network that are connected to APs based on CDP information (or any other device type)!
We can search for Meraki APs in the search bar (lldp:mr) and all of the switchports in our network that connect to Meraki APs will be filtered. Now we can apply a consistent configuration to all of our ports types, with a quick search!
ASSOCIATED BLOGS:
---
Physical Stacking
Meraki has a large range of enterprise switches that support physical stacking for increased throughput and hardware redundancy.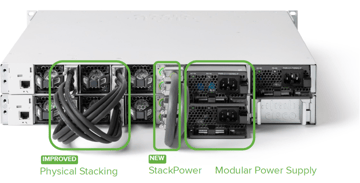 Depending on the switch model, there are 40G, 100G and 120G stacking options.
Additionally, Cisco's StackPower power redundancy cabling has made its way into the MS390 range.
With StackPower, switches can share power between each other so that if Switch B's power supplies fail, it will still receive power from Switch A through the StackPower solution.
---
Zero Touch Provisioning
The standout feature of any Meraki device is its simple management via the Meraki cloud. At IPTel, we've completed many Meraki deployments, and typically the process would go like this:
Order Meraki switches and send to site

Claim devices in Dashboard based on Serial Numbers provided in order confirmation

Configure switches in Dashboard while they are in transit to site

Have a resource/team onsite install and patch in the switch, and once it has internet connectivity, it is in production!
Meraki's cloud configuration extends to the MX Cameras, MX security Appliances and of course the Meraki Access Points.
ASSOCIATED BLOGS:
---
Built-in Remote Troubleshooting Tools
If there are ever issues getting things working, Meraki Dashboard provides a toolkit for testing connectivity to the switch and endpoints, including:
Pings

Traceroutes

LED Blinking

Cable Testing

Port Cycling

Switch Reboot

Layer 2/3 Tables

Wake-on-LAN Messages
There's increasingly tighter integration with Cisco's DNA Center too - Meraki can fit as part of your wider Cisco eco system.
ASSOCIATED BLOGS:
---
API Configuration
If GUI based Zero touch provisioning isn't enough, the Dashboard API allows you to create applications to interact with the network and do whatever your business needs!
As an example, one project required us to replace an entire enterprises edge switches with Meraki. The physical work was one thing, but the configuration burden was massive!
Having to audit and replicate the config of hundreds of switches! Instead of manual configuration, we used the Dashboard API to create an application that would interpret the config of an existing switch and convert it to the Meraki switch in the Dashboard. What would have taken hours (or even days) per site took minutes!
With some programming skills, whatever you can imagine, you can do.
We have the capability to develop Meraki API solutions in-house so don't hesitate to ask about what we can do for your Meraki Dashboard (interested? Drop us a line at sales@iptel.com.au)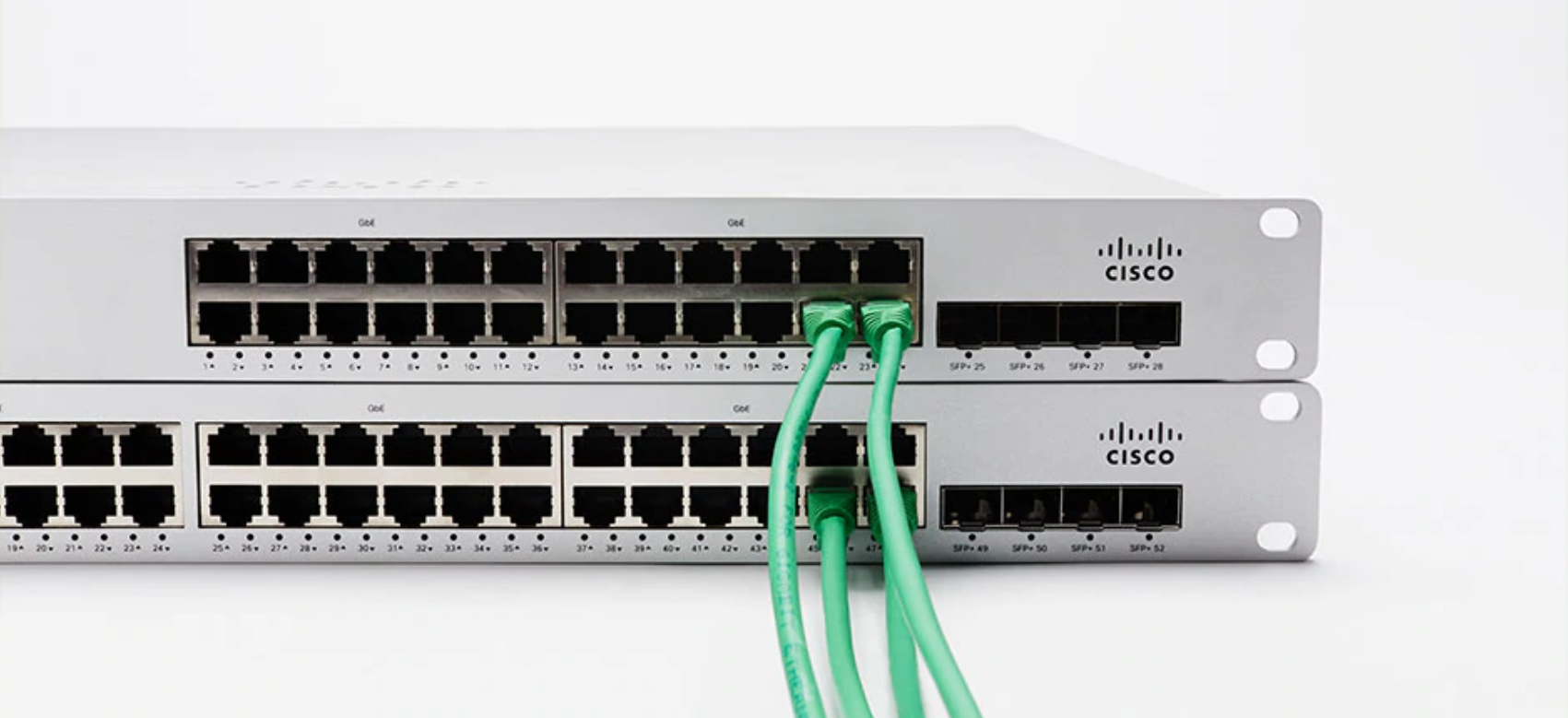 ASSOCIATED BLOGS:
---
Cisco Meraki Switching: Summary
The functionality of the Meraki switches will save you hours of time commissioning the network.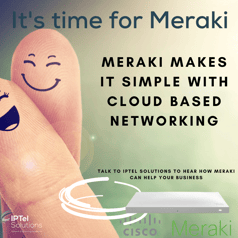 The cloud based configuration makes configuring Meraki easy.
You don't need to be onsite to configure the equipment. You can even configure it before you unbox the equipment - it's all configured on the Meraki dashboard and pushed to the switch when it first connects.
The nice features of API configuration and Virtual Stacking through to easy configuration, physical redundancy and simple management.
These features all make the Meraki package unbeatable for customers who are more interested in running their business than an ICT network.
ASSOCIATED BLOGS:
---
Meraki Made Simple: Meet Dave
Want to hear more about Meraki?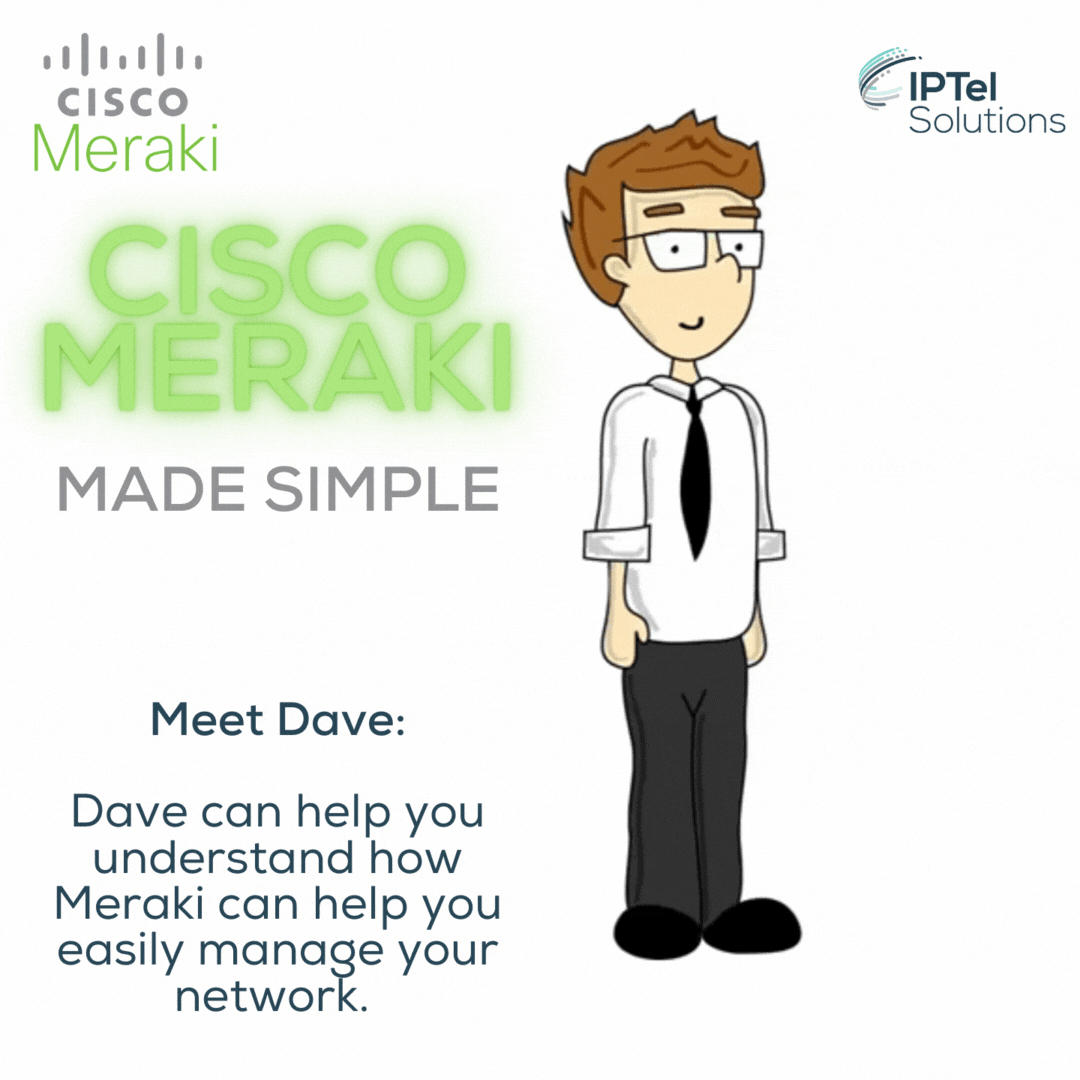 Meet Dave. Dave is an IT Manager with an ever-growing list of requirements from his network. Dave has a lot of network challenges and a lot of new devices and applications to look after.
In this short video, we explore how Dave can tame his network, reduce costs, centrally manage AND add functionality to his network.
If you're interested to hear more about how Meraki can help your business, email us at
sales@iptel.com.au
or complete our
Request a Quote
form, if you're ready for some pricing.