Cisco Capital is a great way for businesses to make use of very low rate finance to bring forward capital investments - and have these funded across a period.
Deploy the technology you need today and gradually this for this over time - smooth out the cashflow,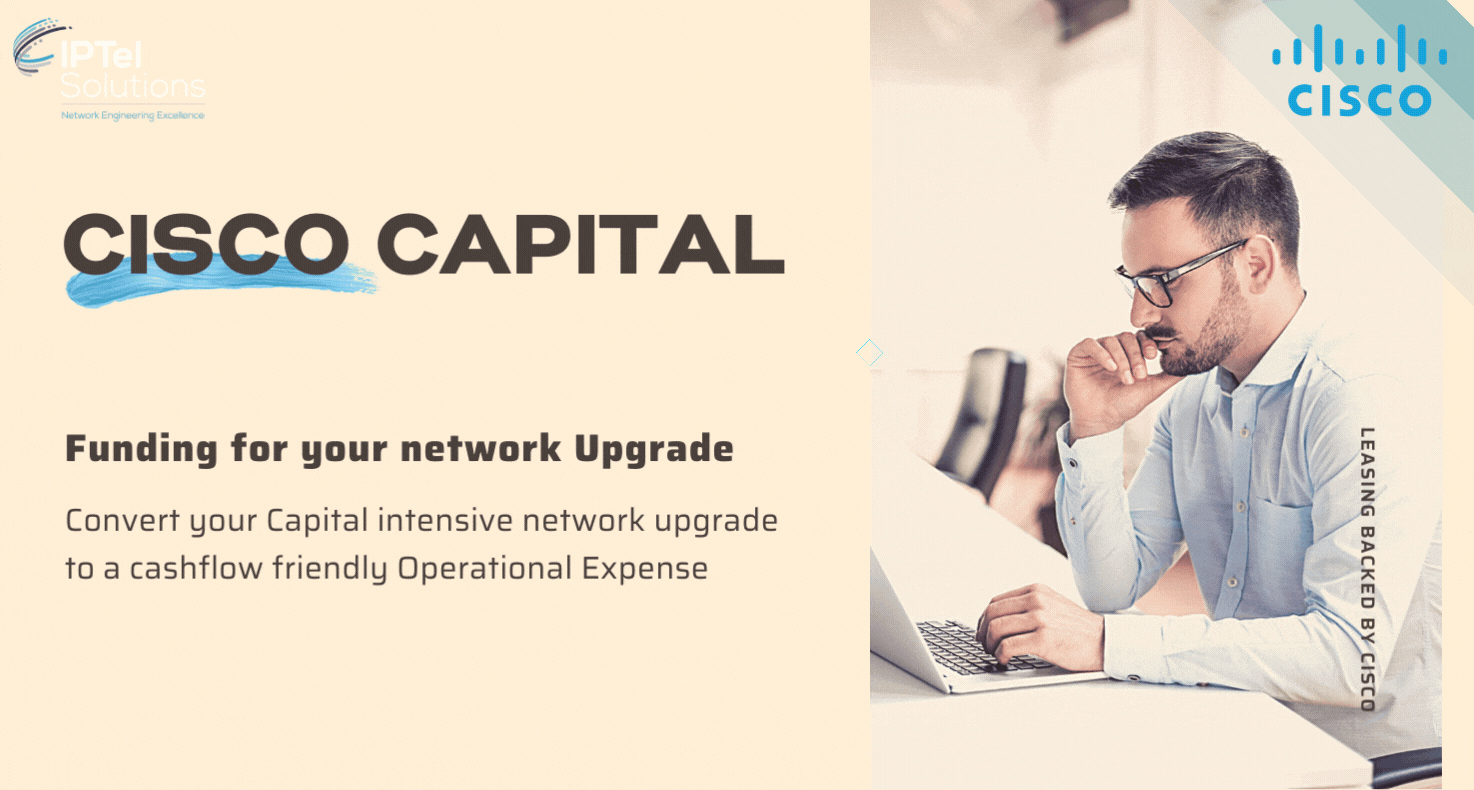 All businesses need a good network, but the time at which you need to do a network upgrade doesn't always coincide the the budgetary allocation - Cisco Capital offers an easy lease arrangement, with low (or zero) interest - backed up by Cisco.
---
Applying for Cisco Capital
If you're ready to apply for Cisco Capital financing, there's a very simple process!
Click the button below, enter a few details and we'll get the application form over to you:
Complete the form and send directly via the inbuilt link.
---
The Cisco Capital Investment Challenge
Technologies age and business need to keep up with the latest technologies. These are sometimes quite quick to come to market and have a step change (thinking of Wi-Fi 6E as a good example here).

The challenge for many businesses is clear: there are typically investment cycles, where budgets are set at the start of the year and if you need to refresh in that year - or expand, or replace failed equipment - there is no budget to do this, until the next financial.

Cashflow is king in business and finding a large capital investment suddenly can be a real problem.

There's a bunch of related challenges with the capital investment model:

Asset Investment: Companies like to have modern, efficient assets to help their business thrive
Cashflow: Sudden large spend can really hurt a companies cashflow
Evergreen: Replacing equipment on a periodic basis is a little painful - the better way would be an evergreen strategy of strategic, periodic replacement
Speed: You need to request funding and there can often be lengthy delays in securing funding


Cisco Capital can help answer all these challenges and more - let's take a look.
---
Using Cisco Capital
Once an agreement is in place, you can purchase the equipment you need via the Capital program.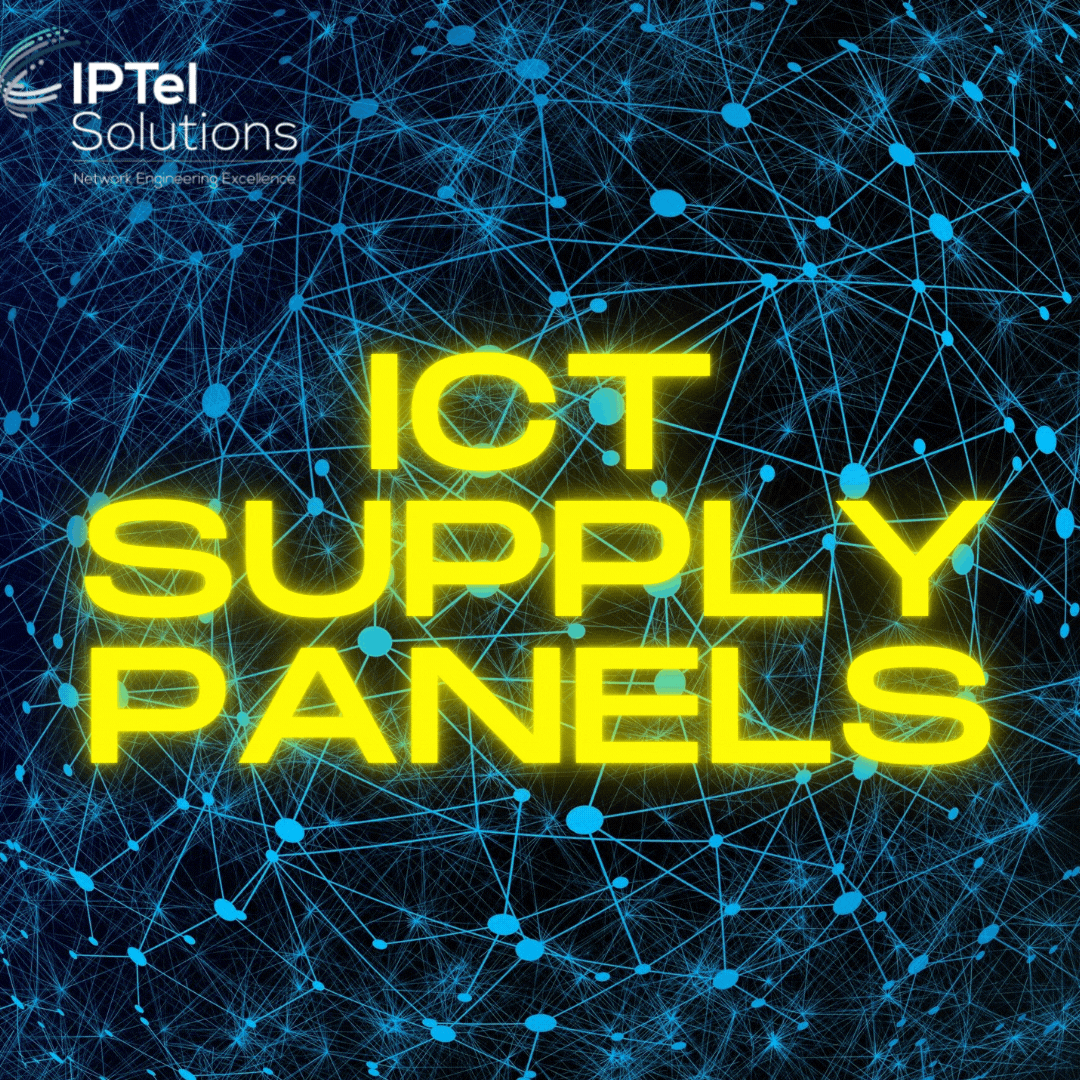 This can also include some non-Cisco equipment and crucially, the services to design and deploy your equipment.
You have a one-stop shop to convert a capital-intensive headache into a well managed, cashflow smoothing process.
Capital allows you to be pre-approved and you can call down the pre-approved funding as and when you need.
From the moment you have the agreement in place, you have maximum freedom to decide when to undertake your network deployments, no longer locked into a rigid financial year system of investment.
---
The Benefits of Cisco Capital
With your investment strategy smoothed out, not only can your team deliver the technology you need, but you really help prevent that end of year blowout many companies suffer from, when the team offloads the rest of their budget.
You now have a sensible method to deploy the technology you need, as and when you need it.
There's a longer term strategy here too - when your Capital agreement expires, you can simply choose to continue - and fund the evergreen replacement of your equipment, removing the headache of future upgrades.
Visibility to understand how and when your spend takes place is a real bonus.
---
Flexibility with Cisco Capital
Cisco Capital is very flexible too - you can choose to have balloon payment at the start, end, or middle of the lease period, or jsut choose to rollover the agreement (or pay it out).
Payment holidays are another bonus - if you need to pause the finance, there's flexibility in the arrangement.
---
How Does it Work
We work with you to help you design your network and from this can determine the bill of materials you need.
The Cisco Capital arrangement will then secure the funding you need for equipment and services and work with you to determine the agreement - this will be the number of years the agreement runs over and the inclusions you need.
If you want, you can get the agreement approved for more than you immediately need, so that you can simply buy more equipment you need and the monthly payments just increase accordingly.
The interest rates are very low - this is not about making money from the leasing period, but assisting Cisco and you to deploy new equipment, so this is a very different ethos from a normal lease agreement.
Once we have the agreement in place, we'll place the orders for you to order your equipment and we can start the upgrade for you.
This is designed from the outset to be a painless experience, allowing you access to funding to build out the network you need for your business.
ASSOCIATED BLOG:
---
Cisco Capital: Summary
Hopefully this blog has been useful to paint the picture. You have the issue of large investments required to keep your ICT network up to date, capital budgets across years to plan and secure.. and then the technology to actually deploy.
With the traditional method, you have aging assets and a slow refresh cycle - all the while you're not getting the benefits the new technologies could bring for your business.
We can unlock your network refresh and allow you to smooth out your spend, to its an operating expense. The point? You know how much you'll spend every month, so its completely predictable and you can make decisions to expand, or contract the agreement as you go.
If you're interested in a discussion on how Cisco Capital can help your business, drop us a line at sales@iptel.com.au and we'll line up a good time for a chat.