I've been wanting to write a blog for a little while now on the subject of teamwork.
This, of course, is against the backdrop of what we do as a company - network design and commission.
For many outsiders, it's a surprise to see that there's actually a fair bit of manual work in network deployment, and there in lies the great opportunity to work and come together as a team.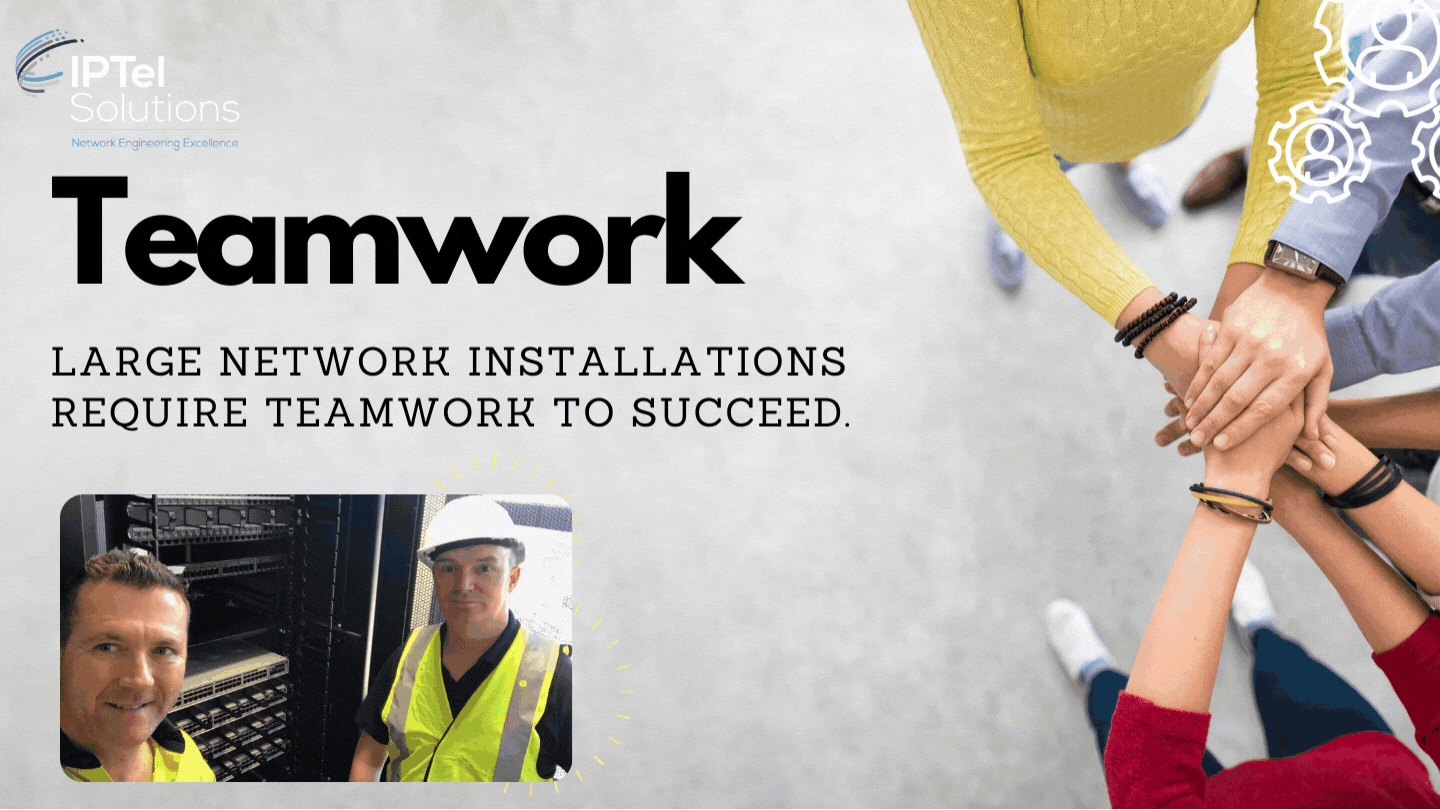 As a team, we deployed to site across a number of weeks to undertake the installation. In this blog, I am going to take a bit of a departure from the normal technical blogs I write and walk you through the onsite physical aspect of network installation, and how effective teamwork makes all the difference.
It's not often written about, so here's your chance to see how a team works to deliver a large, complex installation - under tight time pressure.
Have a read of the sister blog to this one, which takes a look at human factors in network installation.
---
Pre-Site Network Design
At the time any team arrives onsite, weeks have already been spent in developing detailed designs, specifying and ordering up bills of materials and generally project planning to arrive onsite.
Turning up onsite with a plan is paramount. What that plan looks like is different for different sites and different technologies. There's a few things that you know will happen.
A lot of equipment will arrive - you need to store that somewhere. You will have to dispose of a LOT of cardboard.. it's got to go somewhere. There will be inductions and other processes to get right. There's a lot to think about - and prepare for.
Let's take a run through on some of the key items.
ASSOCIATED BLOGS:
---
Equipment

Arrival

Equipment is going to arrive. You best think about the detailed specifics for this one. A truck is going to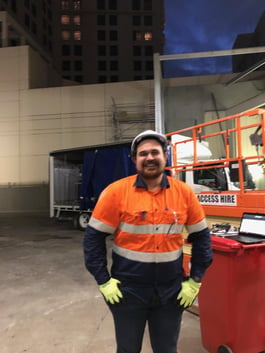 roll up at some point with a lot of heavy equipment on the back.
You might need a forklift to get it off - and does anyone have the forklift ticket to do that (let alone an actual forklift).
This simple question to ask will save an awful lot of time.
The next thing to think about, is that you need a manifest of what you expect to arrive - and an electronic way to receipt it.
That takes some preparation, but with 100's or 1000's of constituent part codes, it's not to be underestimated.
For us, the equipment arrived just after dusk. The driver had driven a long way and the time was estimated, but came in pretty much as we expected.
With a bunch of us to unload - and with grateful reception, a forklift - getting the equipment from the truck worked well. Successful teamwork is a measure of the outputs - all the kit safely unloaded, all accounted for and stored away is a good result from this phase.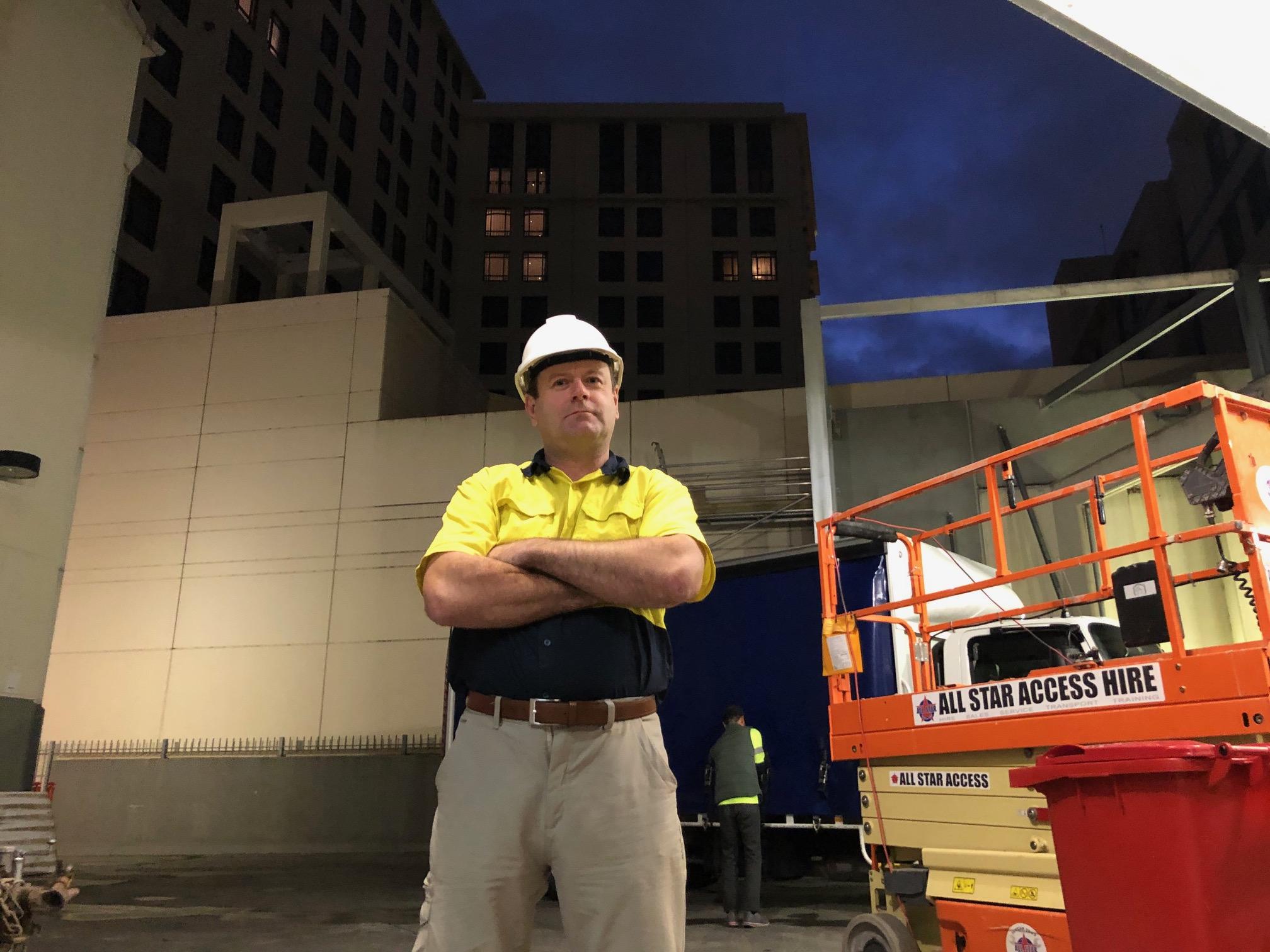 ASSOCIATED BLOGS:
---
Unboxing
Equipment
While this sounds simple, we spent two WHOLE days of time unboxing JUST THE ACCESS POINTS.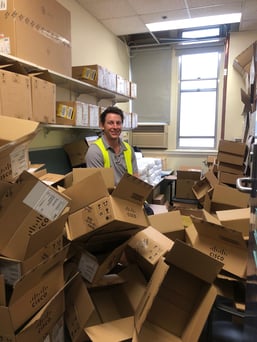 This is a repetitive, borrowing task. Eco packaging for the APs we ordered wasn't available - but ALWAYS try and buy with eco packaging.
It cuts down an awful lot of time, and to be frank, is way better for the environment.
It took an age just to lug all that cardboard out the door to the skip.
I can say that it's also pretty hard work! Get a good bench setup and take the back strain out of it!
There's a process here that should be followed too.
The kit gets unboxed, all the screws, mounting brackets and so on kept to one side and the cardboard disposed of.
Each asset gets a name and the appropriate brackets attached. A small production line speeds up the process.
Although it's obvious, working in teams on the boring tasks is so much easier, as well as regular breaks. A coffee just at the right moment makes all the difference. Ask any IT person ;-)
ASSOCIATED BLOGS:
---
Teamwork- Network Installation: Summary
Hopefully this blog has been an interesting journey on the mechanics of a large network installation.
Here's the key elements for success:
All the design has to be done in advance
You need a first rate plan of action, with all the contingency included
Everyone needs to know what they're doing
You need accurate records of everything.. all the equipment, patching records and so on
It's great to work on a big project, in a team and see the install come to life!
ASSOCIATED BLOGS: