On my recent holidays, it was with some interest when I boarded an American Airways flight, that they're offering on-board Wi-Fi.
For some time now, Virgin Australia have been offering a version of Wi-Fi on-board service here in Oz. You can stream entertainment on your own device via the on-board Wi-Fi network, and for a free service, Virgin do a pretty good job I think.. although the choice on programs is pretty limited, but I'm sure in time we'll get more. Will onboard NetFlix streaming ever take off? There's no full internet access as yet though - limited to the provided content.
Although I didn't use the service on my American Airlines flight, I grabbed a screen shot – I think the pricing is pretty reasonable considering you're up in the air – especially if you're just needing to synch your outlook email. Full marks American Airlines for making the service available.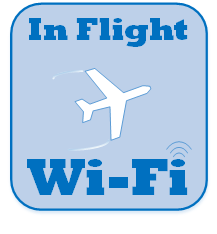 It seems we are ever bound to be more connected, so this will be a great boon to those who need to (or want to) remain connected. For those travellers who just want to escape while up in the air, it may not be the best move forward.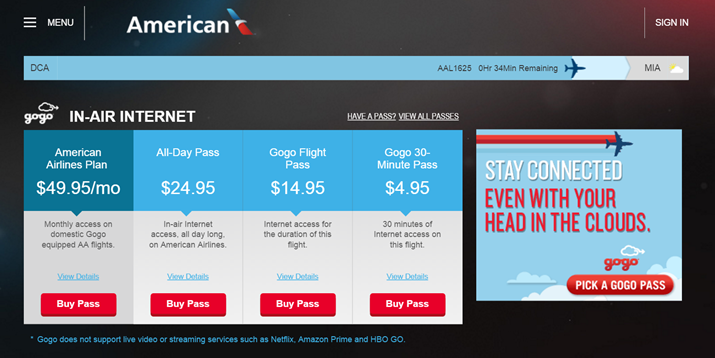 American Airlines in Flight Wi-Fi Options
I think onboard Wi-Fi is great - I can't say I feel the same about allowing mobile phone use, with onboard repeaters to a ground station. I think we can all do without people chatting on their phones right next to you in such a confined space!