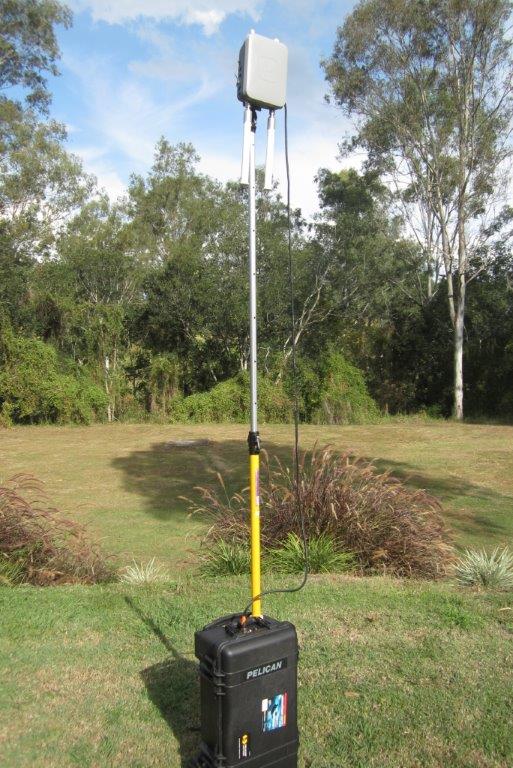 Wi-Fi Pre-Install surveys (also known as AP-on-a-stick surveys) are an integral part of the process of undertaking a wireless design that actually works.
At IPTel we recommend a three stage approach to wireless RF design. This gets us the correct design with added APs at go-live, the vast majority of the time.
What's The Point In Wi-Fi Pre-Install Surveys?
If you've been suffering with poor performing wireless that gives you low speeds or drops out, then you'll already recognise why you'd want to design correctly in the first place.
For those out there thinking that just a predictive will do, you might reconsider - undertaking a pre-install survey is a whole lot cheaper than trying to remediate an install once its been done (we get called into quite a lot of sites which haven't been designed properly - if you need help, drop us a line!).
The pre-install survey follows the predictive design survey and allows us to come out to site and see what is actually there. We've seen buildings from standard drywall through to 30cm thick brick - and it makes a huge difference in RF terms.
WiFi Survey Types
The three stages approach we use is outlined below:
Survey type
Description
Predictive Survey

This is the initial survey, performed offsite. RF design software is used to model each floor of the building with provided floorplans, which are adapted to reflect the physical environment(e.g. internal walls, x-ray rooms).




The survey may be undertaken to data, voice or location grades.

Pre-Install Survey

This survey is performed onsite, and is to be conducted before cabling and access points are installed.




Survey equipment is placed in the predicted access point locations to simulate the predicted wireless coverage. The results are used to identify any variation with the predictive survey output.

Post Install Survey

Once the network has been commissioned, a final 100% walk around survey is conducted.




The results confirm if the design meets the required wireless coverage for provision of services such as data, voice or location tracking.
How To Pre-Install Wi-Fi Networks
The pre-install phase requires a powered AP to be used. For this, we have designed and built our own battery powered rigs. These are neat and are built into a case so they can fly - we conduct site surveys across Australia and NZ, so the ability to fly is an important one!
Modern APs cannot just be plugged into a power source though - they have to detect a switch or they will not switch their radios on. We've overcome this in our rigs and built in the required circuitry to allow the APs to be powered. For the rigs, we have built different brackets to support different AP types across the Cisco and Aruba ranges, so we're ready at any time to conduct site surveys.
The pre-install survey is essentially then a matter of placing the powered AP in the locations we've selected and surveying. The survey results should match our predictive model - if they don't we work out if the walls are more or less attenuating than in the original predictive model. It's not always a case of adding more APs either - sometimes the survey shows the opposite and APs are removed.
WiFi Pre-Install Surveys: Summary
Wall densities, roof types and incorrect maps are all things that can be corrected by going onto site for a pre-install, it is extremely valuable information to have when designing a network.
To have a network that was designed correctly with the correct information can save you a lot of money. Having attended a lot of sites which don't have the right AP density, I can say it is way cheaper to design it right the first time around.
Need some help with your RF designs? Please contact us.