Healthcare is a very fast moving industry. It has to be - there's constant new innovation as research brings through new and exciting developments.
The way in which digital healthcare is likely to evolve over the next five years is difficult to predict. This blog will walk though some key ideas, as some useful discussion points.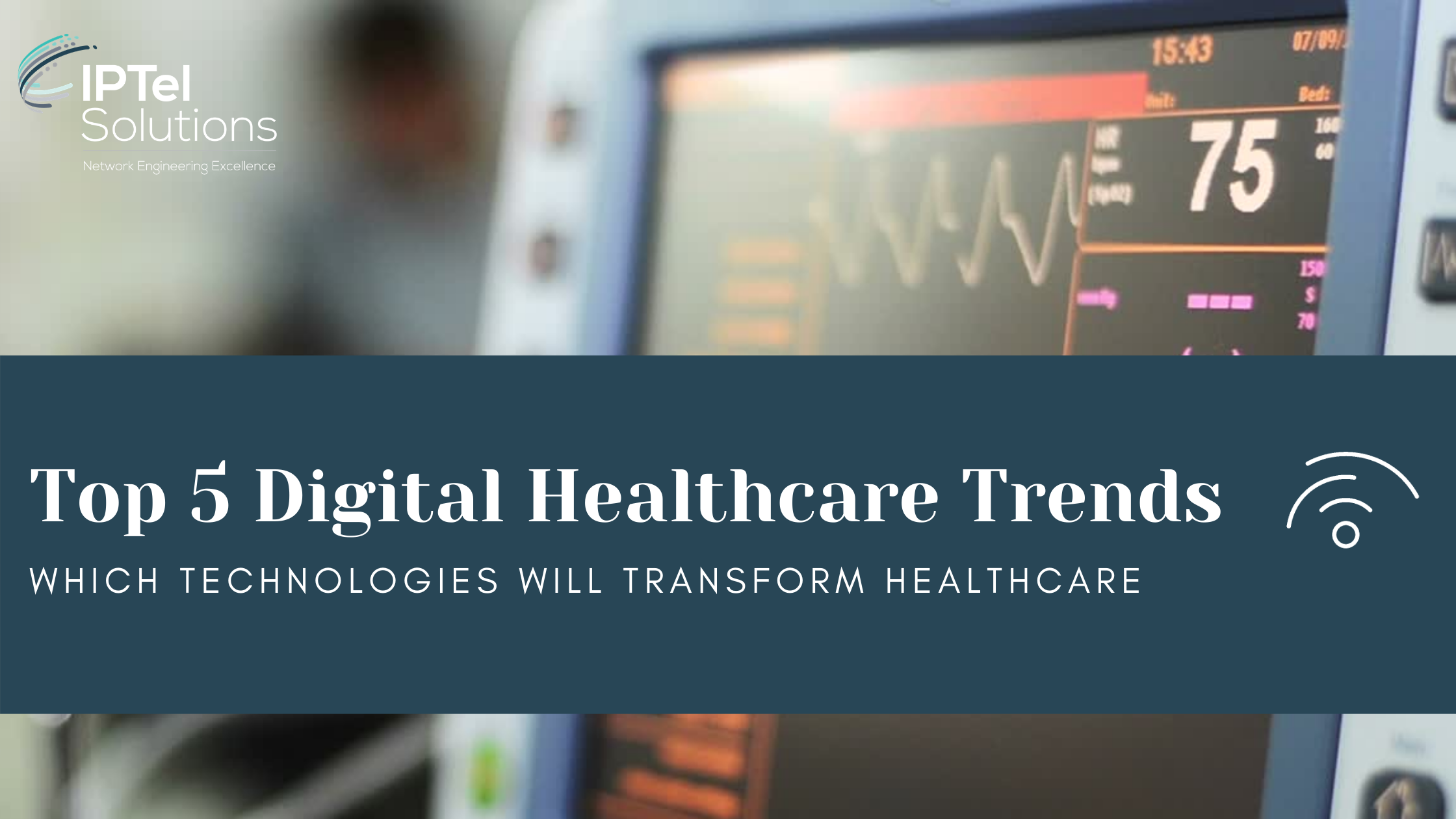 The future of healthcare is certainly bright.
Peering into your crystal ball is not easy in such a fast moving space. Let's take a look at some of the key trends that are very likely to occur (or are already occurring), over the next five years.
---
Mobility is Key
Mobility has quickly become a critical service in hospitals and healthcare in general. So many clinical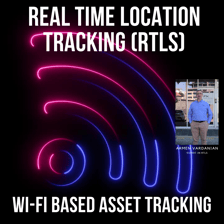 devices are now Wi-Fi capable that the network has to be able to reliably support these, as well as provide a seamless experience while those devices roam around the hospital.
The network deployment in hospitals has to be robust, with high uptimes, but also offer flexibility and ease of use for staff.
Electronic Medical Records (EMR) has really propelled the use of tablets in hospitals, again relying on a first rate Wi-Fi experience, and a host of other services are deployed on clinical Wi-Fi, including:
Duress / Call Assist
Guest Services
Building Management
ASSOCIATED BLOGS:
---
Wearable Clinical Devices
A lot more clinical devices are becoming wearable too and these devices all need to be located. Location tracking (as well as connected technologies, such as Wi-Fi based hospital wayfinding) are used to increase efficiency and improve patient flows, time to locate assets and ensuring that asset loss prevention is in place.
Wi-Fi networks are a little tricky to design, especially in the hospital space, with Location Grade Wi-Fi now very common. Mobility is a key, base starting point for so many other clinical technologies.
ASSOCIATED ARTICLE:
---
Patient Empowerment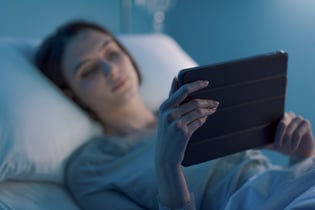 Patients have a lot more choice now.
In Australia we have the public and private healthcare systems, with many people having private healthcare and they'll vote with their feet about which fund they pay for and which hospital and healthcare providers they want to treat them.
Patient empowerment covers a range of topics, from greater access to your data, the ability to have an improved experience during a hospital stay, through to much more personalised healthcare provision.
For hospital stays, patient entertainment systems, Wi-Fi guest access and personalised food ordering are not uncommon.
It's a fact that different people respond differently to different drugs. The capability to sample a patients DNA allows for doctors to determine which combination of drugs are likely to produce the best outcomes in a particular patient, and this type of personalised drug prescription is going to become commonplace, especially for complex and hard to treat ailments.
ASSOCIATED BLOGS:
---
Telemedicine
Telemedicine has really had a shot in the arm - pardon the pun - from COVID. You're able to remotely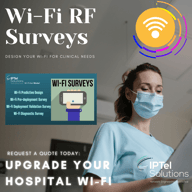 attend a clinic and the clinician be able to work with you to diagnose and issue prescriptions. The prescriptions are electronic now too, issued via a text message, so there's a great deal of convenience for the patients.
From the GP surgery to high end clinics, telemedicine allows healthcare to be brought closer to the patient. There is also an increased number of wearable patient monitoring devices (some made for your iPhone for example), so that there's an increased collection of clinical data.
There's other major benefits in telemedicine - doctors are able to see more patients, more quickly and have a lot less missed appointments, meaning specialists can work with a larger number of people and offer specialised services to remote locations.
Telemedicine is going to go from strength to strength - we've all seen the convenience it provides and this is only going to be enhanced over the next five years.
ASSOCIATED BLOGS:
---
Data Science
Healthcare generates a lot of data. Not all this data is usefully analysed (in fact there's vast amounts of data that currently is not being analysed).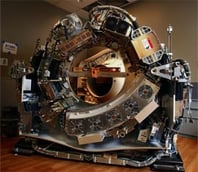 Now that devices can collect a large amount of data, and the number of devices themselves are increasing at a rapid rate, the capability to collect large amounts of data already exists.
There area wide range of possibilities that analyzing all this data might reveal. Enhanced - and early - diagnosis of patient issues could be revolutionised by being able to spot small signs much earlier on.
Patient monitors now support Wi-Fi and are able to roam freely across an entire hospital campus. Imaging produces huge files, with massive amounts of detail.
The end clinician can access all the patient records on a mobile tablet device.
Data Science will help us moving forward to analyse vast volumes of data and produce ever more ingenious diagnoses.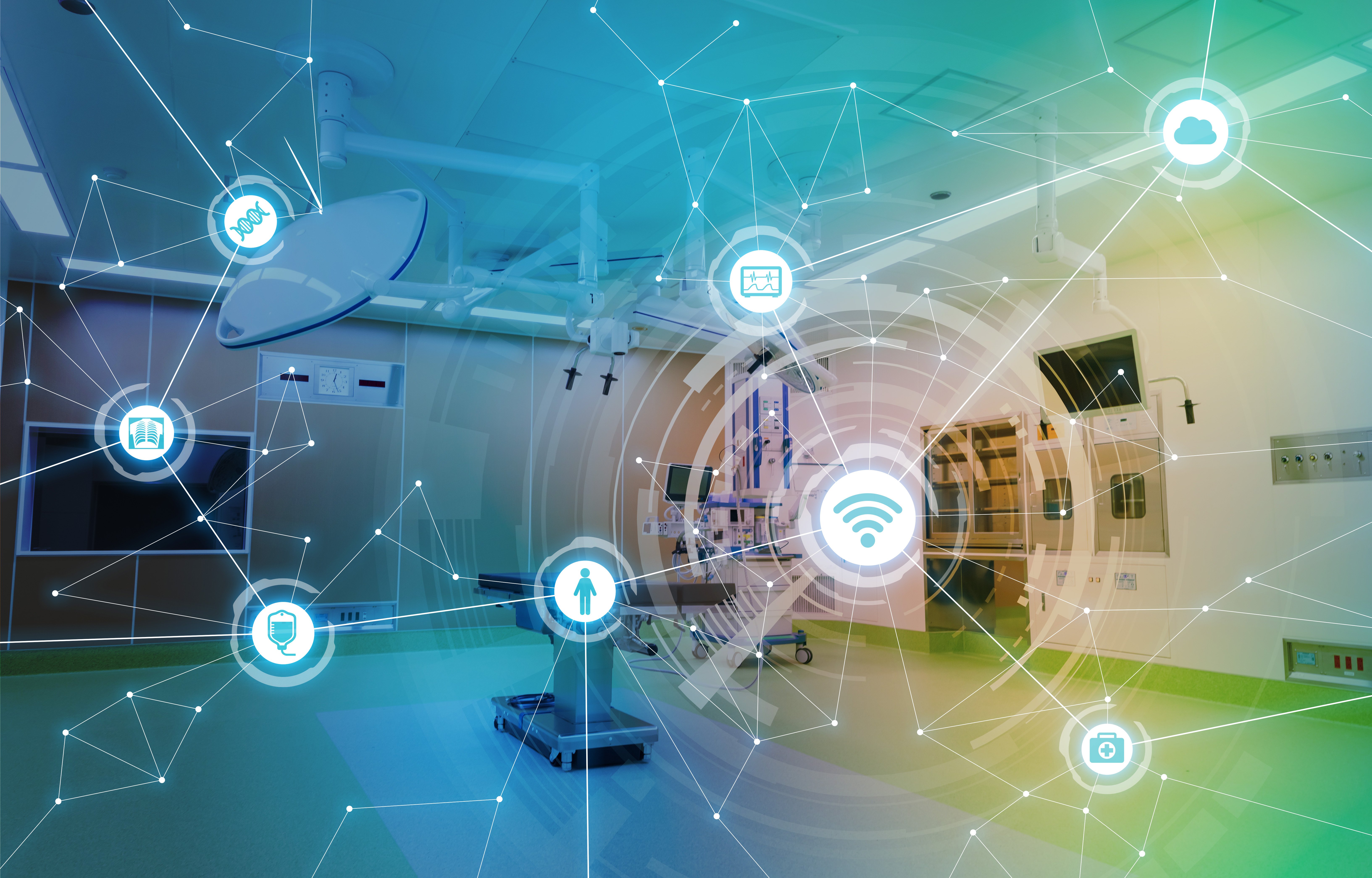 ---
Top 5 Digital Healthcare Trends: Summary
There you have it. Healthcare has a lot of change and innovation occurring. The base network is becoming much more mobile - and much more critical at the same time.
The ability to have networks which can scale and adapt to support clinical operations is paramount.
Doctors and clinicians are embracing new trends, such as Wi-Fi tablet based Electronic Medical Records to improve the patient bedside experience.
Hopefully this blog has provided some food for thought and some points for discussion. Time will tell how accurate these predictions are, but they will be only a small number of transformational aspects in a very fast moving space.
ASSOCIATED ARTICLE: