Cisco Powered Managed Services means that we have met the stringent requirements from Cisco to offer approved managed services for Cisco and Meraki networks.

Managed Services Overview
With our managed services offering, we take on the responsibility to manage your network for you.
Our advanced network management capability, along with our trained staff allows us to provide the support service, to monitor, maintain and manage your network.
A managed service has a range of inclusions such as:
Licence Management: Active management of your licences to ensure compliance and no interruption to service
Customer Portal: Your one-stop shop to understand your service status and review any support tickets
Includes MACs: Minor Moves, Adds and Changes are included
Proactive Monitoring: Management of issues before they become a major problem
ASSOCIATED BLOGS:
---
Cisco Powered Designation
Cisco Powered means that we have built the services explicitly to support your Cisco and Meraki networks. As part of the process we have met all the requirements to achieve the certification, including an independent audit from Cisco.

This differentiates us in the market - you can have peace of mind knowing that the services offered by IPTel meet the global requirements of Cisco.
---
Meraki Access Service
The Meraki Access service is all about supporting your Meraki network installation.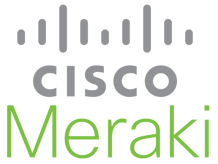 The service covers Meraki switches, access points, controllers and the management software that brings the Meraki system to life.

We manage the equipment and policies from which your network is built, as well as continuously monitor the performance and quality of the services.

In summary, the inclusions are:

Managed LAN: Management of the LAN environment
Managed WLAN: Management of the Wi-Fi environment
Value Added Services: Presence analytics and proximity marketing services
Remotely supporting your cloud managed Meraki installation means that you can have peace of mind while your network is managed under a support agreement, with proactive monitoring, delivered to an agreed SLA.
ASSOCIATED BLOGS:
---
Service and Business Benefits

With a range of service options, you can choose the level that's right for your business.
Managed services should deliver a deeper level of management, with less interaction that you would need to insource your support. With this in mind, we have developed a range of options:
Base Management:

Management of the network environment, including configuration and policy:

Firewall rules, splash page management and access control policy are included in the management service.

Analytics and Reporting:

Beyond base management, Analytics and Reporting provides a deeper level of feedback on how your network is operating

AI Ops: P

roactive Artificial Intelligence monitoring for advanced correlation of network issues, solving business problems, before they become a major headache.
---
Cisco Powered Managed Services: Overview
In this blog, we have run through the managed services offered by IPTel Solutions.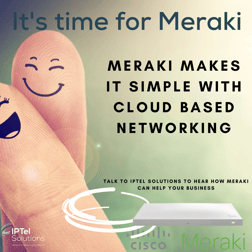 There's a lot more to learn than we can explain in this short blog, but our services are designed with two key aims: make your life simpler, and give you peace of mind.
Supporting complex networks, especially when you add in the complexity of wireless, can be time consuming and take your focus away from your business.
The range of solutions, inclusions and options we offer means that we can tailor the solution to your needs, while giving you the certainly that you have a Cisco Powered, certified partner working on your network.
Managed services mean we partner with you closely, so we aim to foster and build long term, mutually beneficial relationships. If there's one thing you already know about us here at IPTel is that we are all about building strong relationships with those that matter the most - our customers.
ASSOCIATED BLOGS:
---
Ready to Hear More?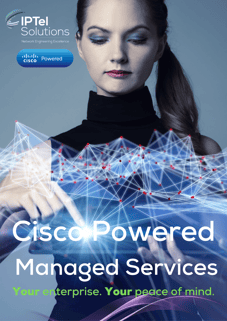 We'd love to talk more on how our Cisco Powered Managed Services can benefit your business.
With IPTel managing your network, you can work on the things that matter the most - your end customers and building your business.
We work across a range of enterprise customers, delivering large scale, enterprise and multi-site solutions and support.
If you'd like more information, drop us a line - click on the image to enter your details, email us at
sales@iptel.com.au
or complete our
Request a Quote
form, if you're ready for some pricing.