Fridge temperature monitoring? Why would you want to do that? There is one area where this is critical - and that's in the clinical space.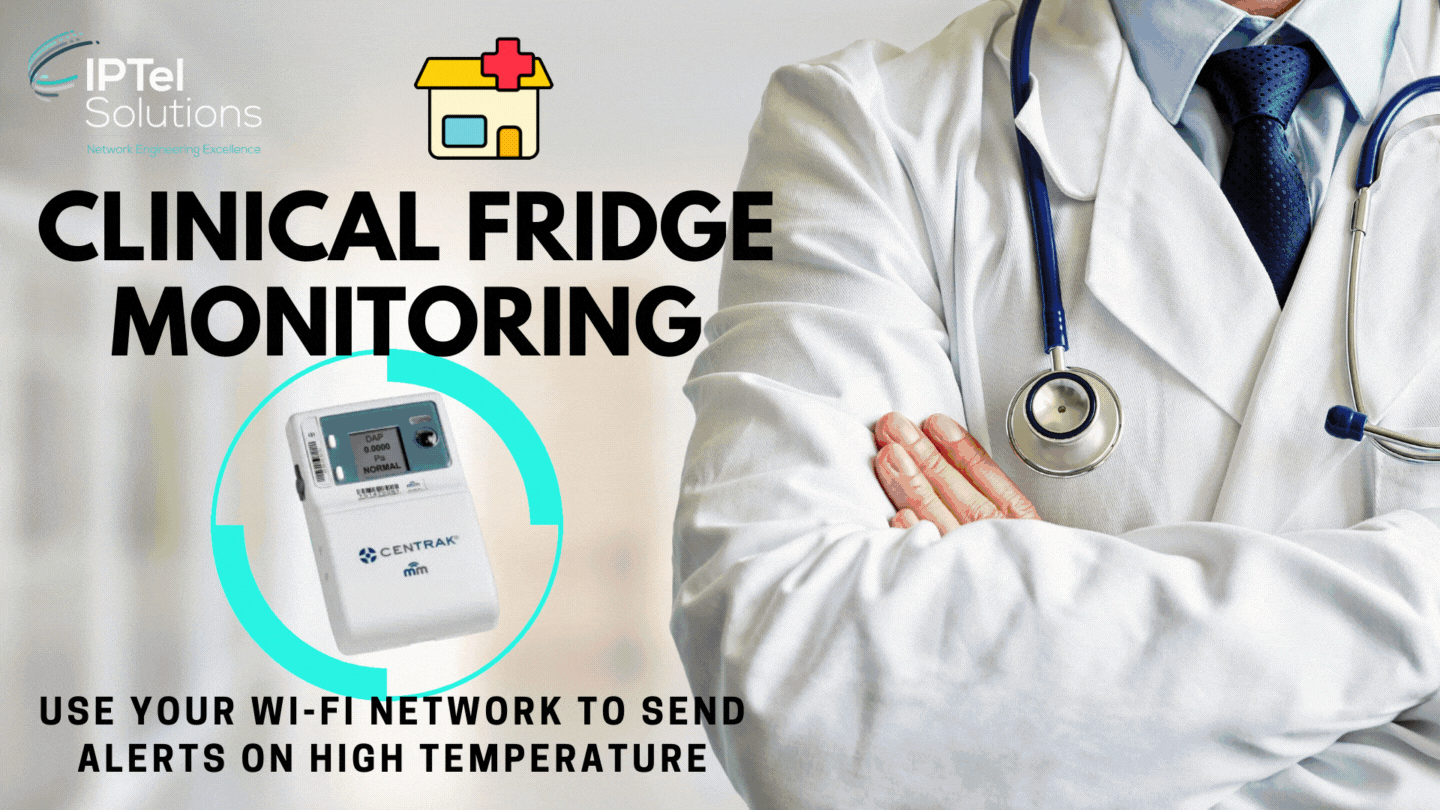 RTLS (or Real Time Location Services) describes a technology suite, often used in the clinical environment, which are used to help clinicians do their jobs.
This can include remote monitoring (such as fridges, as detailed in this blog), or Call Assist (to request from help from colleagues), through to automatic Nursecall Integration to automatically cancel a nursecall event.
There's a wide range of tags and workflows which can be integrated.
Let's take a look at one example - a fridge temperature monitoring device, in the form or a Wi-Fi tag.
---
Hospital Fridges
Hospitals rely on fridges for a variety of reasons and keeping them at the correct temperature is highly important.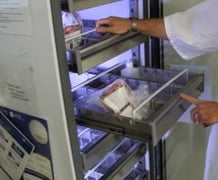 Remote management and alerting on temperature changes might seem like overkill for most applications, but that's not the case in a hospital.
In a clinical environment, fridges contain temperature sensitive items - such as blood fridges, or pharmacy / medication / drug fridges, bone fridges and food fridges.
Imagine if you were in hospital and you've had a blood sample taken and it has to be redone because it was spoilt by a faulty fridge.
You'd have the situation of delay in your treatment and the uncomfortable experience of having to have more blood drawn.
ASSOCIATED BLOGS:
---
Typical Fridge Monitoring
The typical fix is that a temperature monitoring device is attached to the fridge and a member of staff with a clipboard arrives once an hour to see the temperature.
This of course relies on the person checking to be diligent, to arrive on time and be accurate. It burns a lot of shoe leather walking round to each fridge looking at them though!
ASSOCIATED BLOGS:
---
The Slightly More Sophisticated Version..
The slightly more sophisticated automatic temperature sensors have a high / low watermark, so the staff can see if the temperature peaked at any time, since the last time it was checked.
There's clearly some huge problems with this!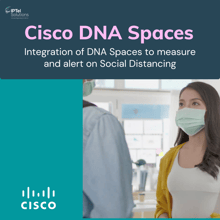 The staff member has no idea how long it was out of range, or how often.
But the real kicker is that no one was alerted - which could have resolved the issue and saved the contents of the fridge. Even if the fridge has an audible alert it relies on a member of staff being nearby enough to hear that and respond.
There's a range of front end applications you can use - Cisco's DNA Spaces is a good example.
Pharmacy fridges in particular, can contain $10,000's worth of drugs - they have to be discarded, or even worse, they've been administered to a poor unsuspecting patient. Integrating the tags and sensors with a front end application really brings out the power of location services - moving into the arena of automated task management.
ASSOCIATED BLOGS:
---
Advanced CenTrak Fridge Monitoring
The answer is to have a probe which can be remotely monitored. To make it nice and easy make it Wi-Fi, with a battery - they can then be installed pretty quickly and not require cabling or mains adapters.
Assuming the Wi-Fi is up to scratch, you can be up and running pretty quickly. CenTrak have temperature probes, which can:
Once you have the probe in place, select how you'd like to be alerted. Coupled with software from Cisco (or a multitude of other vendors), you can ensure the probe alerts will always be responded to. You send an alert to a group of staff, indicating which fridge and its location - if no one accepts the alert, further escalation alerts are sent until someone accepts the alert. In this way, you can guarantee it will be dealt with.
In the unlikely event everyone decides to ignore the event, you have an audit trail of who was alerted and when - you can now investigate how it was possible that no-one responded.
ASSOCIATED BLOG:
---
Fridge
Temperature

Monitoring: Conclusion

With the contents of clinical fridges being so valuable, it makes complete sense to install temperature probes. It makes no sense to have staff manually checking temperature - it's a complete waste of clinical resource and in any case is fraught with shortcomings.

Automatic remote monitoring buys so many benefits, with a great return on investment that it has to be an easy decision to make.

Contact Us today should you have any questions on how to implement the above.

ASSOCIATED BLOGS: