Webex Calling brings the agility, ease of use and simplicity of the cloud to IP Telephony.
What does this mean? You no longer need an on-premise PBX (with the option of a local gateway), so the install, commission and operation of your telephony is a whole lot simpler.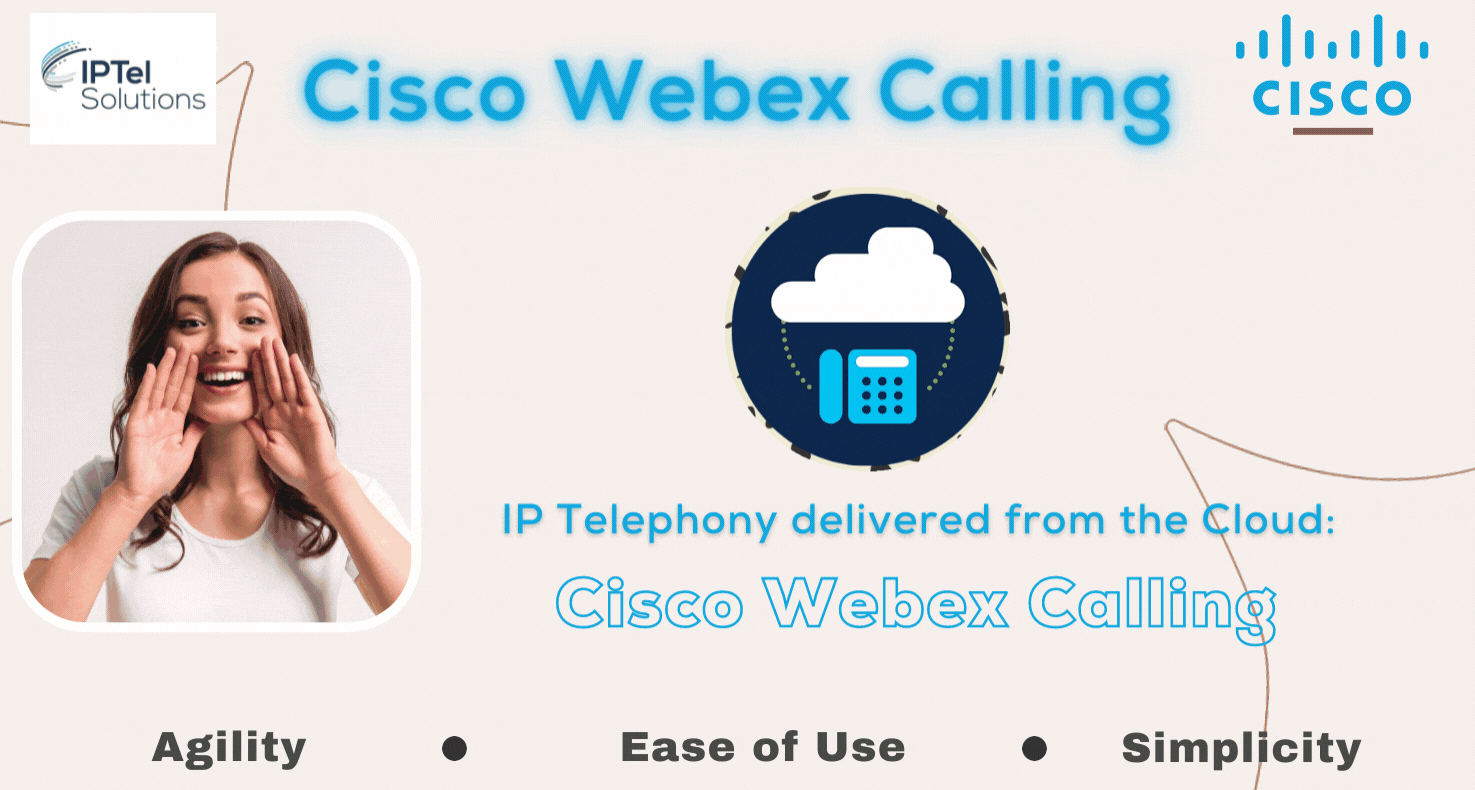 My name is Nenos and I am one of the technical account managers here at IPTel Solutions. I will be covering the Webex Calling which is part of the Cisco Webex Collaboration Solution.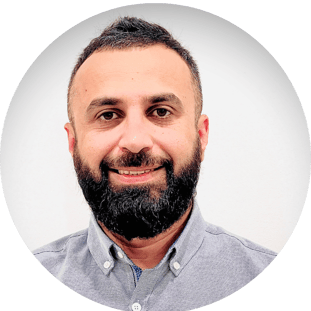 A bit of my background, I am an Ex-Cisco Employee and have held a CCIE in Collaboration for almost 10 years.
I have worked with Collaboration solutions in most of my IT career and here I will be outlining some tips and benefits of using Webex as your calling platform.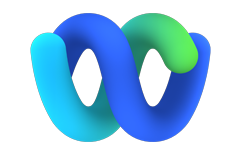 ---
Cisco Webex Calling
Before we deep dive into what the Webex Calling is, as a solution, we need to answer the big question:
Why should we consider moving IP Telephony to cloud?
Is it worthwhile to migrate Enterprise Telephony system to the cloud?
To answer this question simply, we need to understand what cloud is and what benefits it offers?
Let's start at the beginning..
---
Cloud Computing and Telephony
If I was to put this in simple words, cloud computing is a neat way to rent IT instead of buying it. An easy example would be renting a car instead of spending say $30,000 to own and maintain it.
Here is a list of some other benefits of the Cloud:
Cost effective
Availability of resources
Scalability on-demand
Ease of use
Timeliness
Reliability with respect to redundancy
The above mentioned are just some of many benefits that companies can take into consideration when opting in to migrate to the cloud.
With the ever-increasing demands, it only makes sense for companies' approach to enterprise telephony to go cloud to reap these rewards.
As a result, we need to explore a well-known and best in market vendor who can offer us the answer. I would like to introduce you to Webex Calling solution by Cisco Systems.
ASSOCIATED BLOGS:
---
Overview of Webex Calling
Webex Calling allows you to combine your Webex client with your telephony service.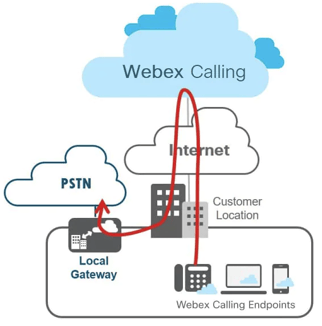 The image on the left explains this quite well.
As you can see you have your Webex client (or indeed any compatible Cisco IP Phone endpoints), which can communicate over the cloud and register with Webex Calling - no local PBX.
Some customers do want the security of a local gateway of course - so there's the option to include that, if you wanted to have local PSTN access.
Webex calling allows for a mix and match of the best of cloud, utilising your existing phones and having the option of local breakout, if you need it.
ASSOCIATED BLOGS:
---
What is Cisco Webex Calling?
Webex Calling is a complete enterprise-grade cloud calling and team collaboration solution offered through a flexible subscription model.
With centralised administration, security, and reliability you can trust, the Webex Cloud is always on and always up to date - you can focus on your business.
No matter where you are working, you can rely on Webex to call and connect with from anywhere, on any device, whether it is on your computer or mobile devices.
Cisco is now offering cloud calling with complete PSTN coverage.
Due to effects of the COVID pandemic, there has been a change in the nature of work. Both employees and employers need to re-evaluate the way they conduct business.
This is vital to accommodate the way we interact with customers and work colleagues alike.
There now exists the need for a hybrid workforce environment where companies can compliment remote working (WFH) as well as to compliment working from office, as the new normal of future work strategy.
ASSOCIATED BLOGS:
---
Why use Cisco Webex Calling?
Webex Calling is packed with innovative and intuitive features to deliver an exceptional and unrivalled calling experience.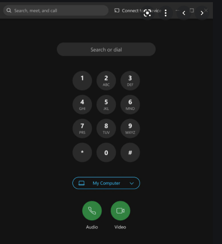 This is supported with ensuring that remote work is secure and efficient with one application for all your collaboration needs.
Webex Calling is made simple by leveraging meeting, calling, and messaging from a single application, on any device, in any OS.
The image on the left shows the dialling pane - make PSTN calls right from the Webex app.
In addition to the simplicity Webex Calling, also provides the best device experience with working from your desk at home, to meeting room office space to mobile experience.
Coupled with other added advantages, Cisco has simplified the transition to cloud by implementing a centralized single platform enterprise telephony solution, that is native in the cloud.
---
Cisco Webex Calling Differentiators
Lastly, Cisco Webex Calling offers numerous of differentiators such as.
Seamless collaboration across your ecosystem
Open platform for bi-directional integration
Security, privacy, manageability and insights
Straight forward licensing model
Multiple award winner in categories of UCaaS, Rooms, Meetings, and Contact Center categories.
Vast list of well-known partnerships and integrations of applications such as box, salesforce, Microsoft, Jira, ServiceNow, Dropbox to name a few.
---
Cisco Webex Calling: Summary
I hope this has been a good and educational read. Like many sectors of networking, IP Telephony is the latest to go cloud.
The ability to use your existing Cisco handsets, while making use of the Cloud telephony PBX makes this a pretty compelling offering.
Agile. Easy of Use. Simplicity. Three words which summarise the offering pretty well.
Feel free to reach out to IPTel Solutions if you would like to know more about this and how we can help you adopt moving into the Cisco Webex Cloud Calling.
ASSOCIATED BLOGS: