What you need to know about KRACKs (Key Reinstallation Attacks)
Anyone working with Wi-Fi will have heard about the announcement that was made public on October 16, about the discovery of some vulnerabilities (known as KRACKs) affecting the security protocols that are used on WPA/WPA2 protected wireless networks.This is probably the most serious security threat to Wi-Fi that we can recall.
IEEE 802.11i, which is the technical term for WPA2 was believed to be secure and unbreakable since its introduction in 2003. This is quite a long time and it is therefore needless to say that the discovery of KRACKs was quite a shock for the whole IT world.
This blogpost should give you a quick overview of the situation and a very basic technical understanding of the issue.
First and most important to know is the fact that the attacks are real, and they can definitely pose a serious impact to the security of your WLAN. An attacker will be able listen into your WPA2 WLAN and to capture traffic without knowing the WPA credentials.
KRACK: Effects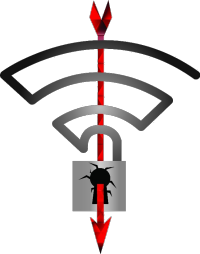 All traffic that is not protected with an additional layer of security like VPN or HTTPS/SSL will be available in clear text.
Note: HTTPS is only secure if the webserver is configured correctly!
There is no reason to panic though. The good thing is that there are ways to fix the vulnerabilities by upgrading the software on your infrastructure and client devices. Unfortunately, only few vendors have the patches ready at this time. But it will be only a matter of days for most vendors to provide the necessary patches. This is due to the massive impact that KRACKs could have on the whole economy.
KRACK: Technical Situation
The published research paper with the title of "Key Reinstallation Attacks: Forcing Nonce Reuse in WPA2" outlines different weaknesses in the 4-way handshake that is used in WPA2 protected Wi-Fi networks for mutual authentication and negotiation of the session keys. These keys are used for encryption and secure transmission of data in Wireless LANs.
The researchers found a weakness in the 4-way handshake that allows an attacker to send spoofed messages to the Wi-Fi client, which allows it to reinstall the same session key repeatedly. Because state transitions are not properly defined in the wireless standards, it is possible to use 'negative testing' which, in many cases, is not handled properly by client devices.
This situation opens the door for the attacker to replay, decrypt, or forge data packets.
It is important to understand that the attacks are not against the crypto algorithms themselves, but more against the negotiations during the authentication phase of the wireless connection. This is the reason why the vulnerabilities can be fixed with software upgrades.
The published findings include ten different scenarios for an attack, where most of them are reported for client devices. Typically, an attacker will use a fake access point as a 'man in the middle' and intercept traffic between the client and the real access point. The impact varies significantly between different devices and scenarios because of differences in software implementations.
One scenario affects the access point infrastructure that is configured for the Fast Transition Roaming Feature (IEEE 802.11r).
KRACK: Useful Links
If you are interested in learning more, technical details about the attacks can be found on the following websites:
Academic Paper: https://papers.mathyvanhoef.com/ccs2017.pdf
Researcher page: https://www.krackattacks.com
Wi-Fi Alliance official statement: https://www.wi-fi.org/security-update-october-2017
GitHub Wiki page, tracking all vendor responses and patches: https://github.com/kristate/krackinfo
Your preferred Wi-Fi vendor's website will also have information available related to KRACKs.
KRACK: Next steps
IPTel Solutions strongly advises the following considerations for your WLAN controller configuration.
Disable the Fast Transition Roaming Feature (FT/802.11r) on all WLANs except for voice
For voice WLANs, consider using CCKM instead of FT for the time being
Enable and use rogue detection mechanisms to detect fake APs
Note: This depends on client device support.
KRACK: Cisco and Aruba Response
Cisco and Aruba details can be found on these links:
https://tools.cisco.com
http://www.arubanetworks.com
KRACK: Developments
It will be crucial in the next couple of days and weeks to closely track developments in software upgrades and patch fixes from your client device vendors. Software patches should be applied as soon as they become available. Please be careful with the upgrade process though; software upgrades on critical network infrastructure devices is not to be taken lightly.
IPTel Solutions are happy to provide support in this matter - contact us if you want our help - we can upgrade your WLC for you.