Arne Bier is a senior consulting engineer with over 22 years of IT experience, and is currently working at IPTel Solutions as a Senior Technical Consultant. We like to talk a bit about our Team and Travel on the IPTel blog, and have profiled Arne Bier in this blog.
At IPTel we work hard to be as technical as we can be, while keeping the human touch. In this blog, we've profiled one of our engineers, Arne Bier. Arne combines the best of both worlds - highly technical and great customer service.
Arne also writes blogs on our site and as a Cisco ISE enthusiast, has written a blog on the topic of Cisco ISE: Top 5 Unique Features - worth a read, if you're interested in what makes Cisco ISE stand out from the crowd.
Arne Bier - Profile
He's an active Cisco CCIE, with a low number of #6282. Arne took his CCIE in WAN Switching, but now specialises in Security and all things Wireless.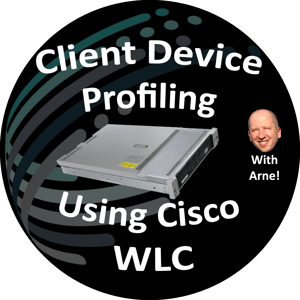 He works equally well at management level, as well as diving deep into technical protocol bits and bytes.
Arne's professional career has taken him all around the world and exposed him to Enterprise and Service Provider customers.
Originally from South Africa, with German heritage, Arne gets on well with everyone on the team, effortlessly working with management and engineers alike.
When Arne is not analysing Wireshark trace files, you might find him riding his mountain bike, taking a walk, listening to his favourite podcast (yes - Wi-Fi related!)
Technology Interests
Arne has a strong interest in all things technological. He's fascinated by new technology and the exploration of what it can do and how best to use it efficiently.
His main work interests are in the use of AAA, particularly with Cisco ISE and Aruba Clearpass - and it's here that Arne has really distinguished himself, with some great recognition from Cisco. He's an expert in the deployment of Cisco ISE and associated technologies. Arne is currently cross skilling from his base of LAN / AAA over to add Wireless LAN to his portfolio.
Cisco Champion
In January 2019 Arne became a Cisco Champion member which is a global group of highly influential technical experts who enjoy sharing their knowledge, expertise, and thoughts across the social web and with Cisco.
He was selected to join the exclusive Cisco Designated VIP Program for 2019 and 2020 in recognition of his extensive participation in the Cisco Community forum.
Arne is an active member on social media and can be found on the Cisco Community forum answering questions about Cisco ISE.
Cisco VIP Program
He was selected to join the exclusive 2019 Cisco Designated VIP Program for 2019 in recognition of his extensive participation in the Cisco Community forum. You can also find him on LinkedIn, as well as @sonar_boy on Twitter.
Wireless LAN Professional
Arne was interviewed recently for the Wireless LAN Professionals podcast. Want to hear more about Arne and hear about his enthusiasm and views of upcoming technology - have a listen to the podcast.
Work with Arne on your ISE / WLAN Project
If you're having trouble with your Wireless LAN and Cisco ISE / Aruba Clearpass and we can help,Contact us, or email us at sales@iptel.com.au and we'll drop you a line back to get started.